Court date is set!!!
Update: The Second Circuit Court of Appeals has set oral argument regarding objections to final approval of the Settlement for March 16, 2022.
Did you accept Visa and MasterCard at any time between January 1, 2004, and January 25, 2019?
If you answered YES, keep reading, you have a claim!
Visa & MasterCard $5.54b Interchange Settlement
All merchants in the US that accepted Visa and/or MasterCard debit and credit cards for the 15 years from January 1, 2004 - January 25, 2019, are eligible.
Merchants paid excessive fees to accept Visa and MasterCard cards because Visa and MasterCard, individually, and together with their respective member banks, violated the antitrust laws.
This is money you sent to them; we can assist in getting your MAXIMUM refund!
This is not about your bank or merchant service; this is about Visa and MasterCard.
How much will I get?
It will depend on how many of the years you were in business and the dollar amount you processed.
You have to Opt-In or Do Nothing – Get Nothing!
We do all the work; we have the lawyers in place, and we will get you your maximum refund!
Let's have a short conversation, you'll learn and then can make an educated decision.
Book a 15 min. phone call!
calendly.com/visamcsettlement
Frank Schiefelbein
CCS
visamcsettlement@gmail.com
visamcsettlement.blogspot.com
#business #America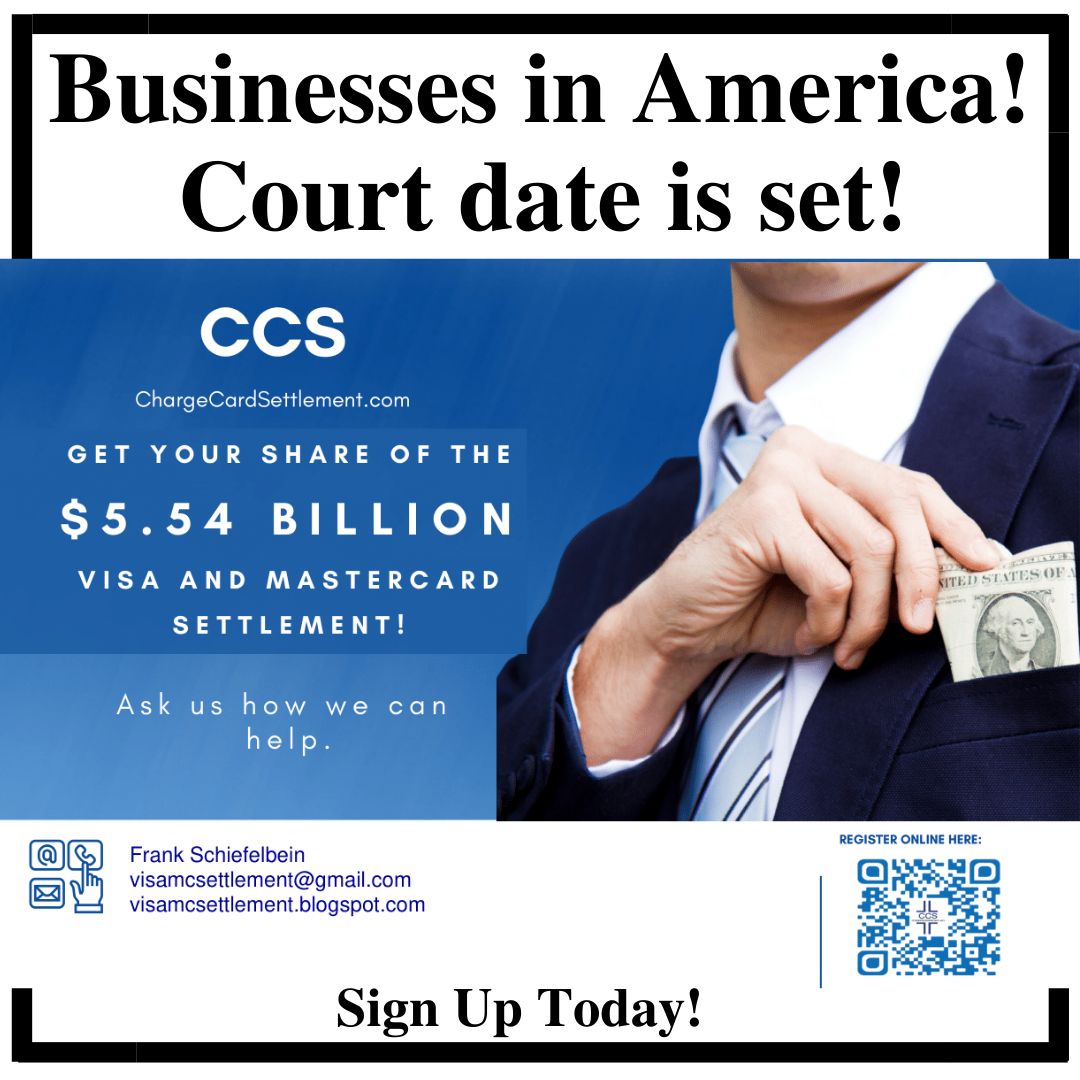 Please log in to like, share and comment!