February is National Pet Dental Health Month! (Who knew?!)

Our horses aren't exactly pets, but they need dental care, too. Here's a link to an article describing teeth floating in horses, a basic health need of horses.
http://www.cowboyway.com/What/TeethFloating.htm

Note: The photo below shows sharp, uneven molars in a horse. Check out the article to see the "after" photo.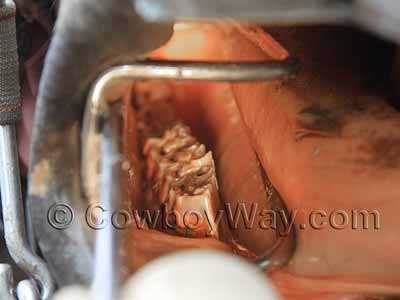 Please log in to like, share and comment!