Please, pray 🙏 for me. If you know of a Biblically Sound, Stick to the Word of God (alone), Local Church Family that needs a Pastor, I'm available. Please, pray 🙏 for God to open up the doors for my next steps in pastoral ministry:
Link: https://NLFJI.org/PastorAndy/
#ThankYouForYourPrayers #GodBlessYou
#SolaScriptura #SimplyBiblical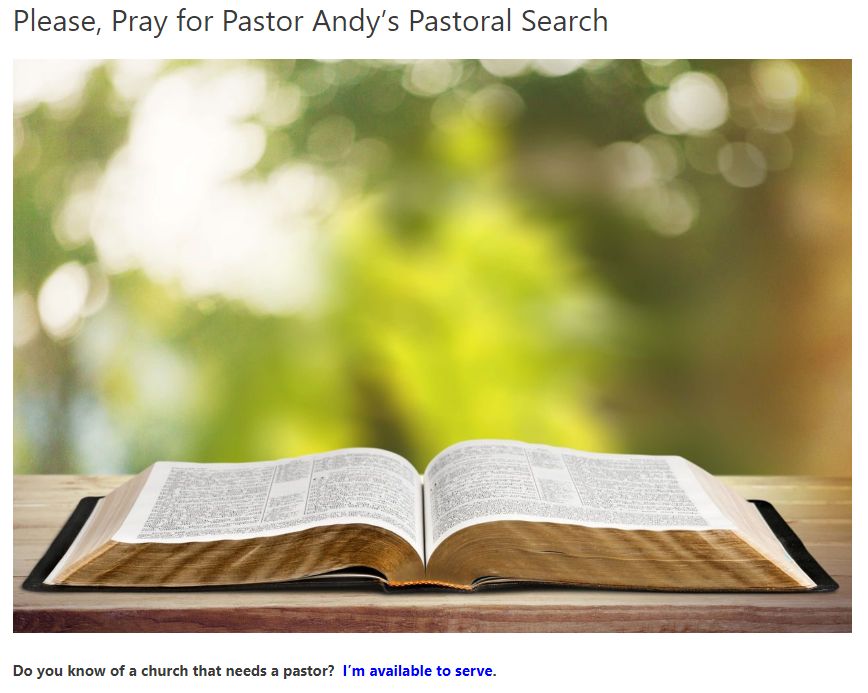 Please log in to like, share and comment!