Heute beginnt das jüdische Passafest. Durch Essen wird an den Auszug aus Ägypten erinnert. Auf dieser Tradition beruht das Abendmahl, damit uns dadurch immer wieder gegenwärtig ist, was Jesus für uns getan hat. Die Urgemeinde traf sich so hin und her in den Häusern zum Essen.

Euer Karl J. Möckel, Pastor

#netchurch - HauskirchenNetzwerk und Internetkirche
Lizenshinweis Bild: datafox, Pessach Pesach Pascha Judentum Ungesaeuert Seder datafox, CC BY-SA 3.0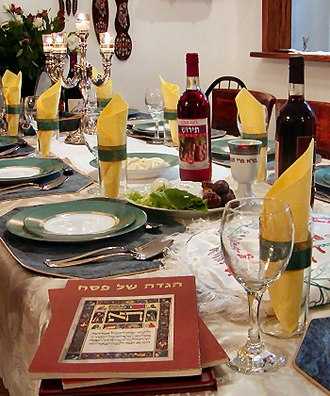 Please log in to like, share and comment!