Hi,
i joined this group a while ago. This is a picture i had hanging in our church library just before covid-19 came through. It was my first of many i was going to do once a month. I am now working on one that i want to put up in July. About faith over fear. It seems fitting. As our church before the virus had close to 200 members and now we are lucky to get 50. This church my husband and i joined a year ago. Very new members/ We were Christians before that but we left a new age church about 20years ago. we looked into other churches but were very leery about any of them. Felt a tugging on my heart to start searching again. We found this one and started to get involved in different outreaches
I just picked up my artwork a month before all the virus broke out. So this is my first one. in 20 years hope to share more. Working also on the Boots of peace, The full armor of God. Don't quite have it down yet.
Anyway just wanted to say hi and would like to see everyones art work.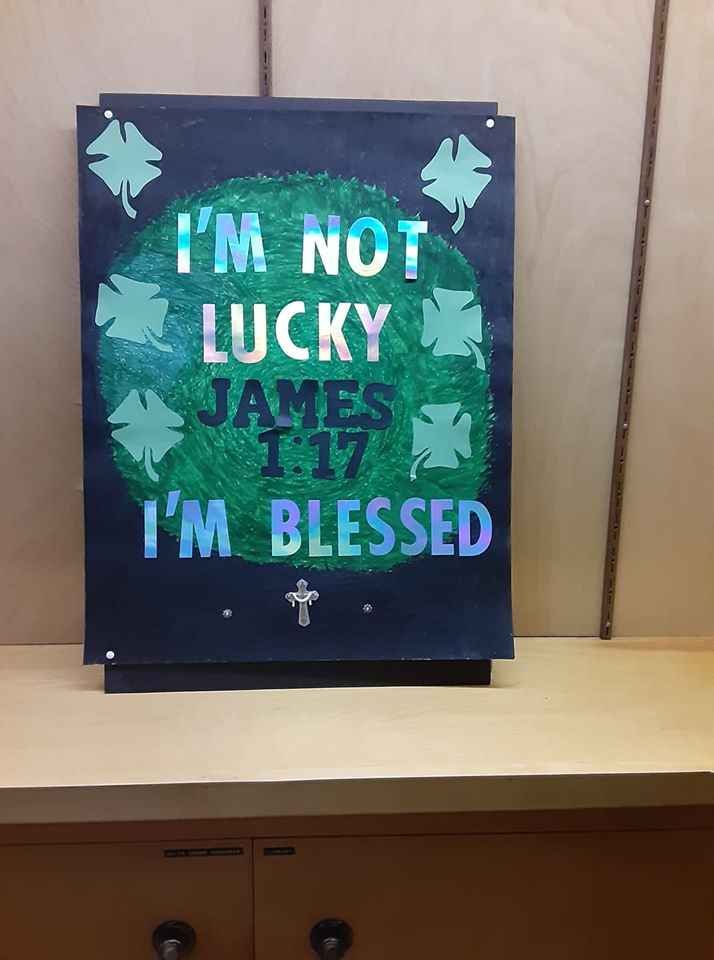 Please log in to like, share and comment!