Every human being has his or her vices. Nearly all men have a great many. And they are of all kinds—physiological, mental, emotional, religious, social, commercial, industrial, economical, etc., etc. If government is to take cognizance of any of these vices, and punish them as crimes, then, to be consistent, it must take cognizance of all, and punish all impartially. The consequence would be that everybody would be in prison for his or her vices. There would be no one left outside to lock the doors upon those within. In fact, courts enough could not be found to try the off end-ers, nor prisons enough built to hold them. All human industry in the acquisition of knowledge, and even in acquiring the means of subsistence, would be arrested: for we should all be under constant trial or imprisonment for our vices. But even if it were possible to imprison all the vicious, our knowledge of human nature tells us that, as a general rule, they would be far more vicious in prison than they ever have been out of it.
Lysander Spooner - Vices are not Crimes - Chapter 9
#reclaimfreedomandliberty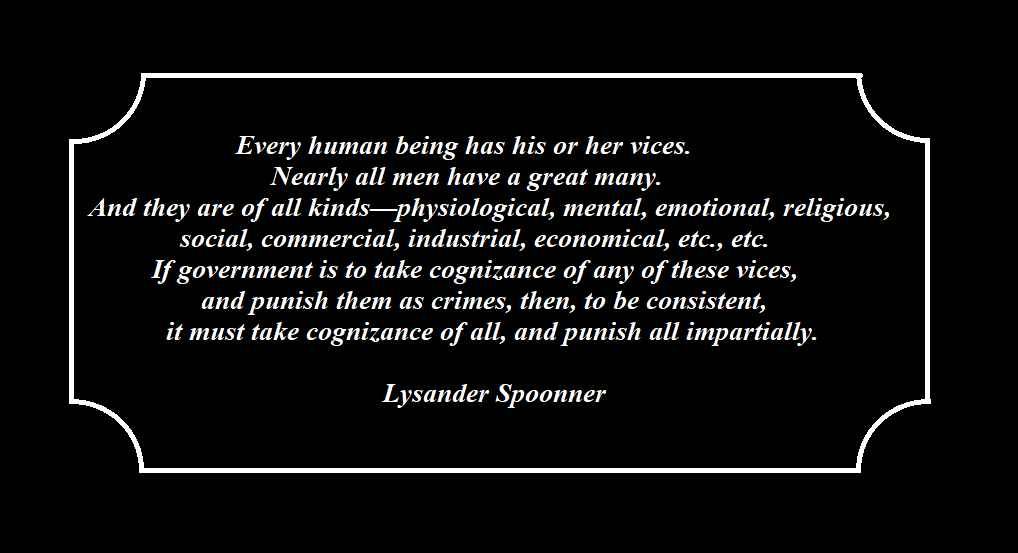 Please log in to like, share and comment!