It is impossible that a government should have any rights except such as the individuals composing it had previously had as individuals. They could not delegate to a government any rights they did not themselves possess. They could not contribute to the government any rights, except such as they themselves possessed as individuals.
Lysander Spooner
#reclaimfreedomandliberty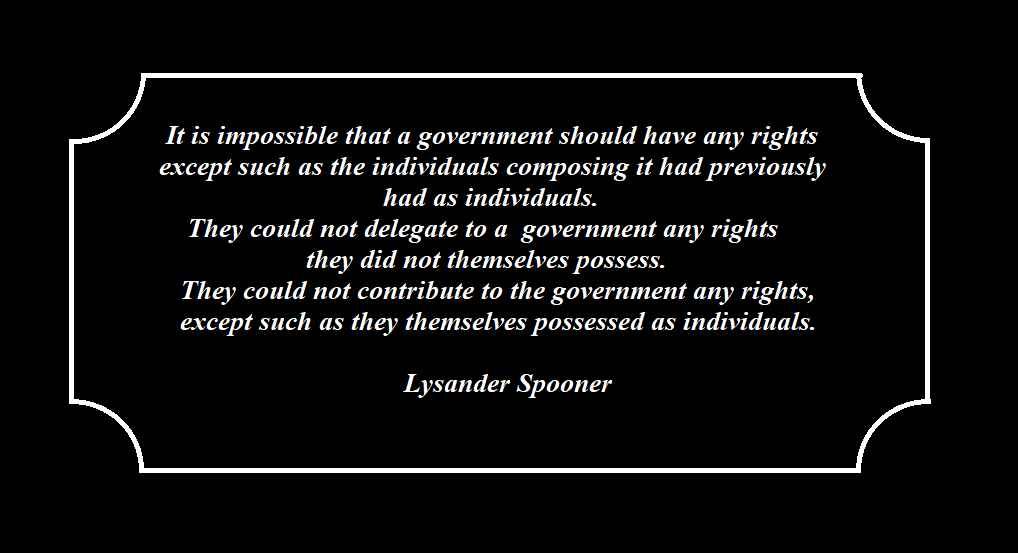 Please log in to like, share and comment!