"If the representatives of the people betray their constituents, there is then no resource left but in the exertion of that original right of self-defense which is paramount to all positive forms of government, ... if the persons intrusted with supreme power become usurpers, ...

The citizens must rush tumultuously to arms, without concert, without system, without resource; except in their courage and despair." -- FEDERALIST No. 28, Alexander Hamilton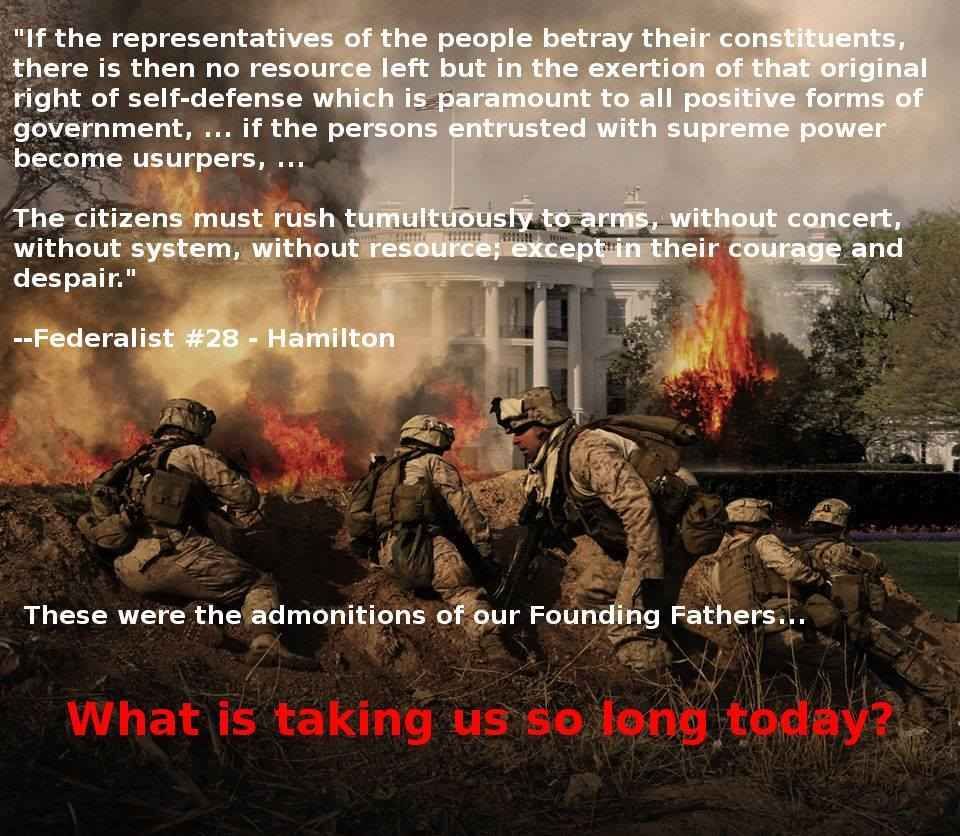 Please log in to like, share and comment!