Circuit Court Judge Kevin A. Elsenheimer has once again overruled the wishes of Michigan Secretary of State Jocelyn Benson by ordering the release of a large volume of 2020 election data, which plaintiffs in a lawsuit claim is fraudulent.
Judge Elsehnehimer had previously granted permission to William Bailey, the lead plaintiff, along with his team of IT experts to conduct a full forensic analysis of every Dominion Voting Systems machine and associated piece of equipment that was used in Antrim County, Mich., to run the 2020 election.

#dominion #michigan #bigtech #electiondata #lawsuit #fraud #fraudulentelection #data #2020eleciton #americanpolitics #wakeup #truth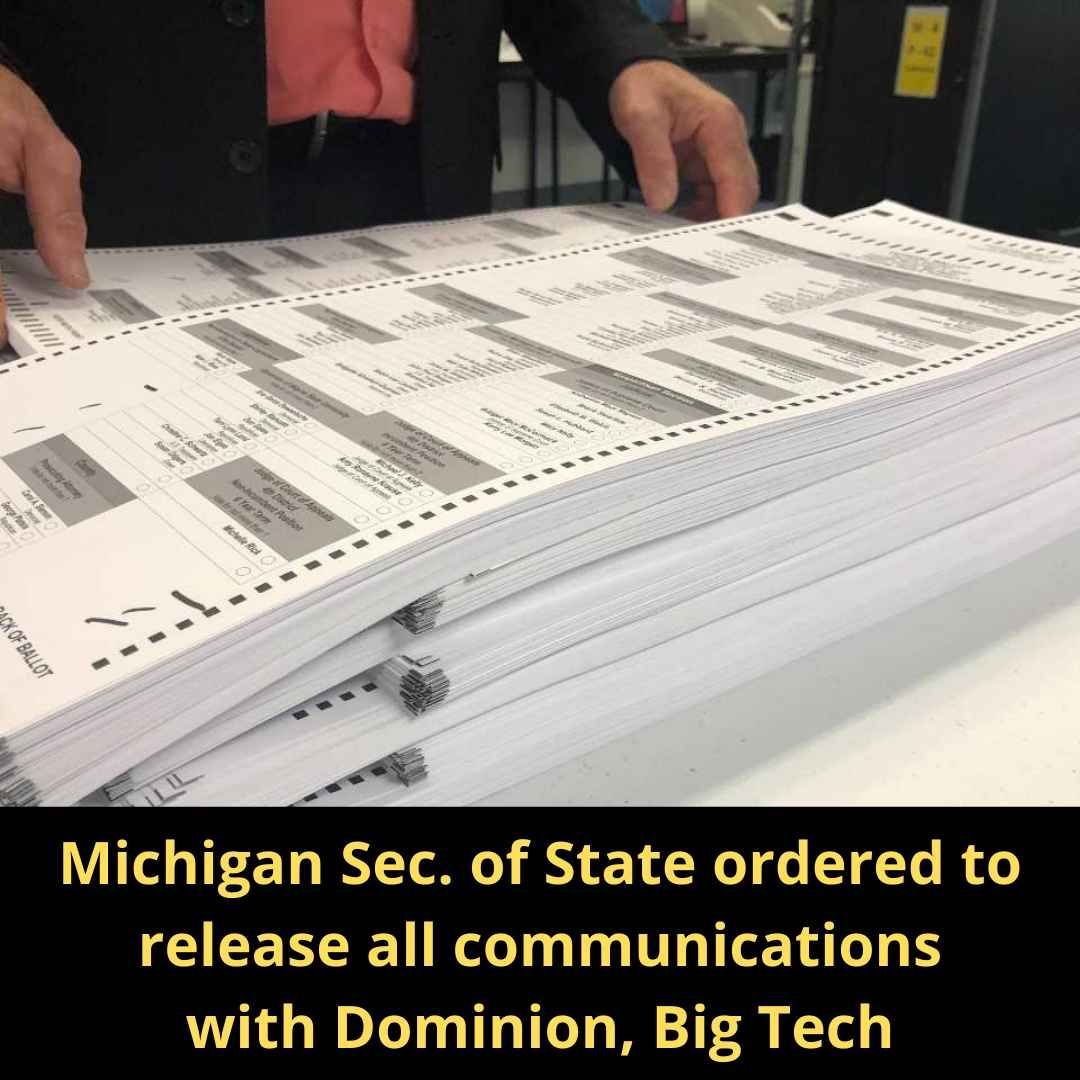 Please log in to like, share and comment!