Eigentlich wäre jetzt wieder der Kongress christlicher Führungskräfte samt Messe in Berlin. Aufgrund des Lockdown wurde er verschoben.
Also dann eben die Bilder aus 2019 in Karlsruhe zur Erinnerung.
Wir haben eine Hausgemeinde dargestellt.
.
Es war sehr schön!
Euer / Ihr Karl J. Möckel
Kongress christlicher Führungskräfte - Messe Karlsruhe in 2019
3250 Teilnehmer, 250 Messestände
.
Gemeinsamer MesseStand der NETChurch und ihrem Sponsor der Fa. recta.via - Immobilienmanagement
.
Wir waren "sichtbare Hauskirche"!
Einladungen waren nicht notwendig.
Die Atmosphäre - das Essen als Referenzrahmen - sprach für sich.
Bei der NETChurch saßen Leute noch am Tisch, wenn die Messe längst geschlossen war.
Danke Jesus!
.
2 Hausgemeinden habe ich kennengelernt.
Eine trifft sich als Männerabend, zum gemeinsamen Kochen und Essen. Dazu einen guten Wein.
Klasse Idee!!
Rechts oben kann man ein Talar sehen. Der ist für Hochzeiten und Beerdigungen gedacht.
Euer / Ihr Karl J. Möckel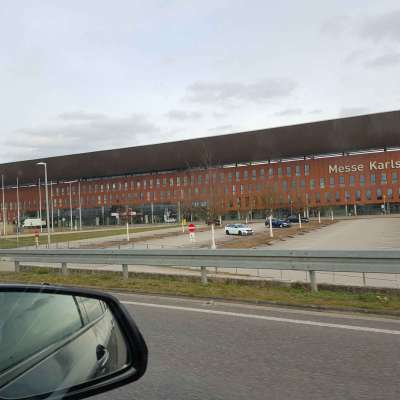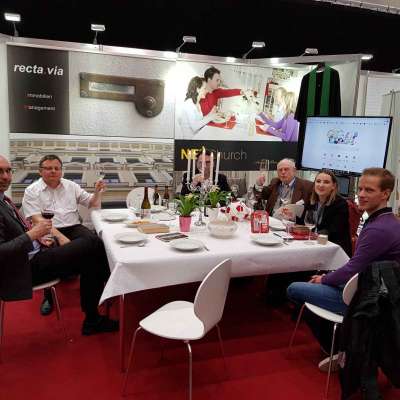 Please log in to like, share and comment!