OFFICIAL UPDATE for Friday, May 7th, 2021:

Know your rights to reject experimental Covid vaccines! We added eight pro-freedom channel card links within a new category called "Freedom Alliance (FA) Your Rights". This includes free legal advice on not complying with experimental mRNA gene therapy. Arcana-X.com

#arcanax #news #freedom #vaccine #covid #yourrights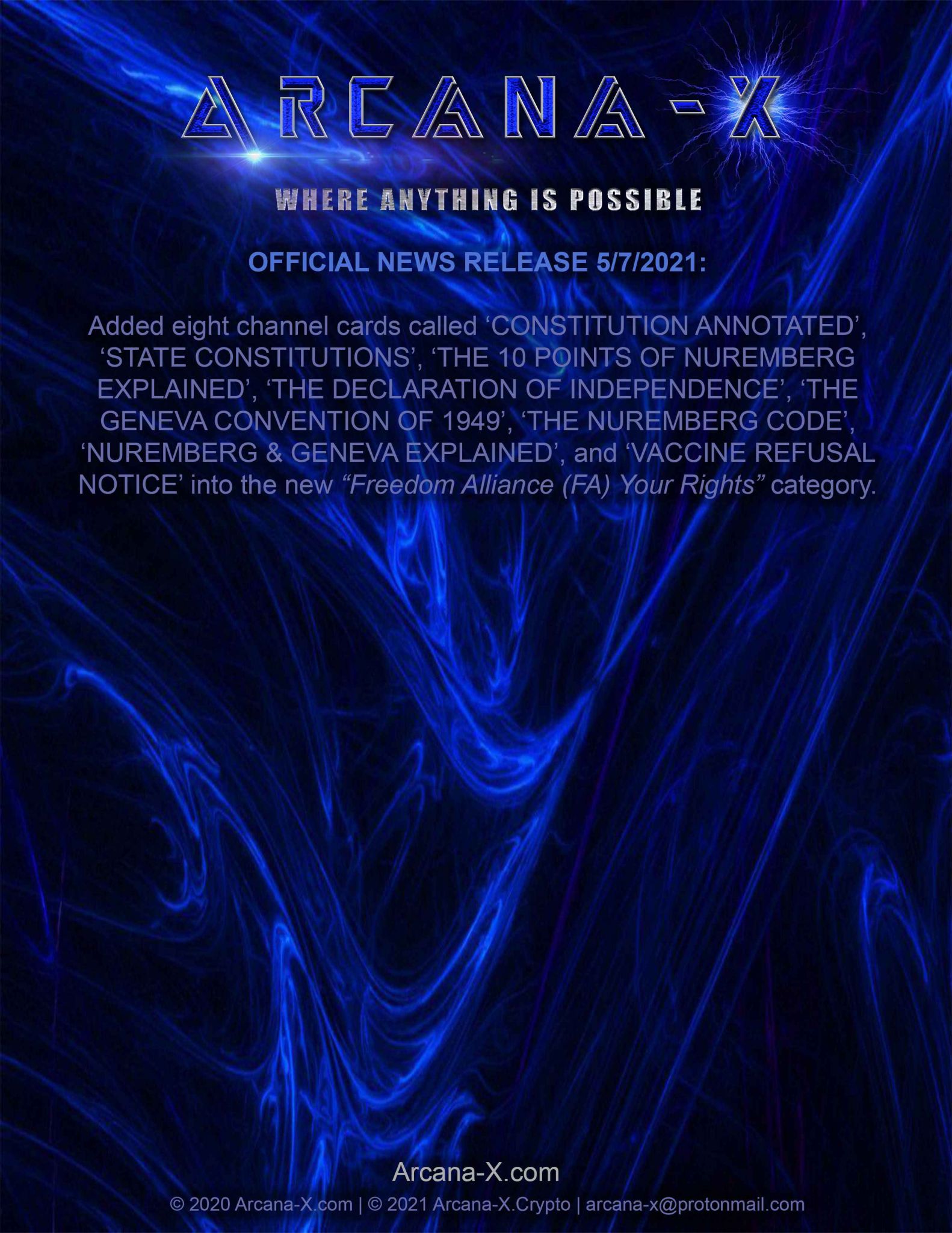 Please log in to like, share and comment!