Hold Fast the Pattern
=================

Paul urges Timothy and us to continue to teach and obey the #gospel despite opposition and hardship. The blessings of God's grace, the knowledge of #god, and the assurance of eternal life should lead us to not be #ashamed but to hold fast.

https://rumble.com/vjaq0z-vide....o-bible-study-2-timo

#bible #biblestudy #religion #jesus #christ #god #christianity #faith #truth #scripture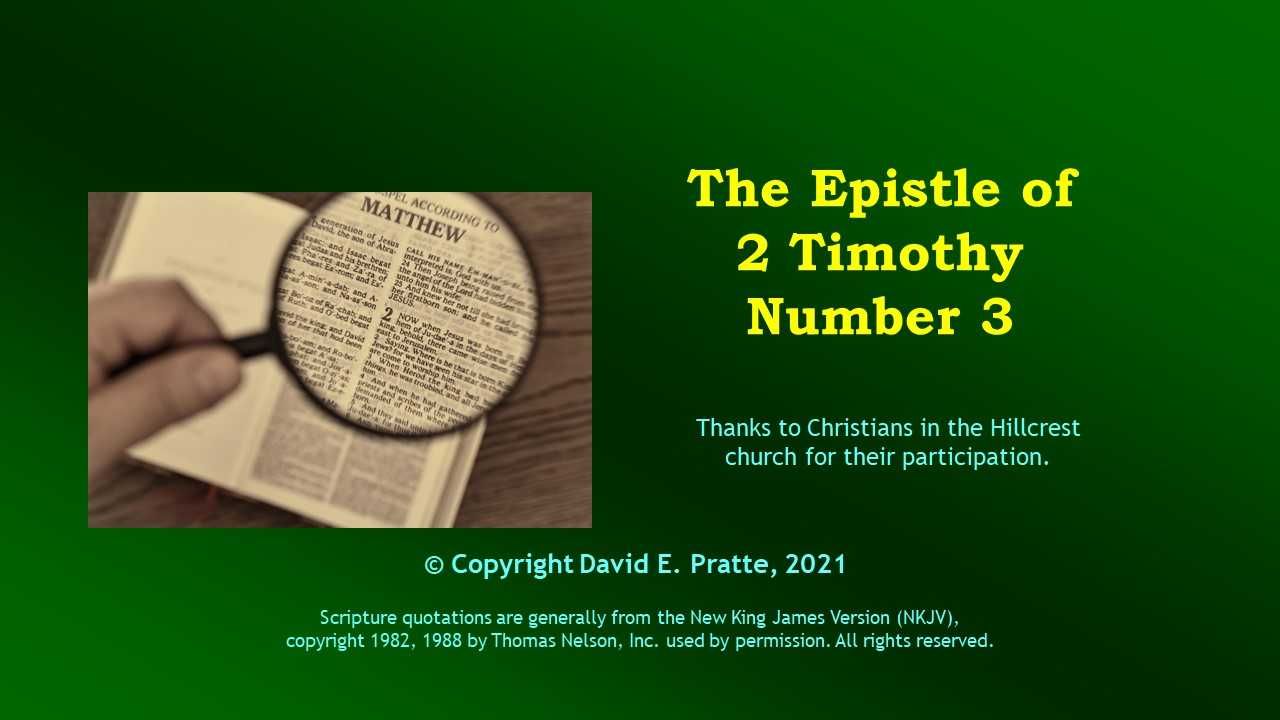 Please log in to like, share and comment!