The Lord Stood with Me and Strengthened Me
==============================

Paul trusted God to help him in his trials in Rome. Paul spoke the #truth even in time of #persecution and #opposition . He concludes his last letter by encouraging Timothy to be #faithful and continue faithful #service .

https://rumble.com/vnfwz1-vide....o-bible-study-2-timo

#bible #biblestudy #religion #jesus #christ #god #christianity #scripture www.gospelway.com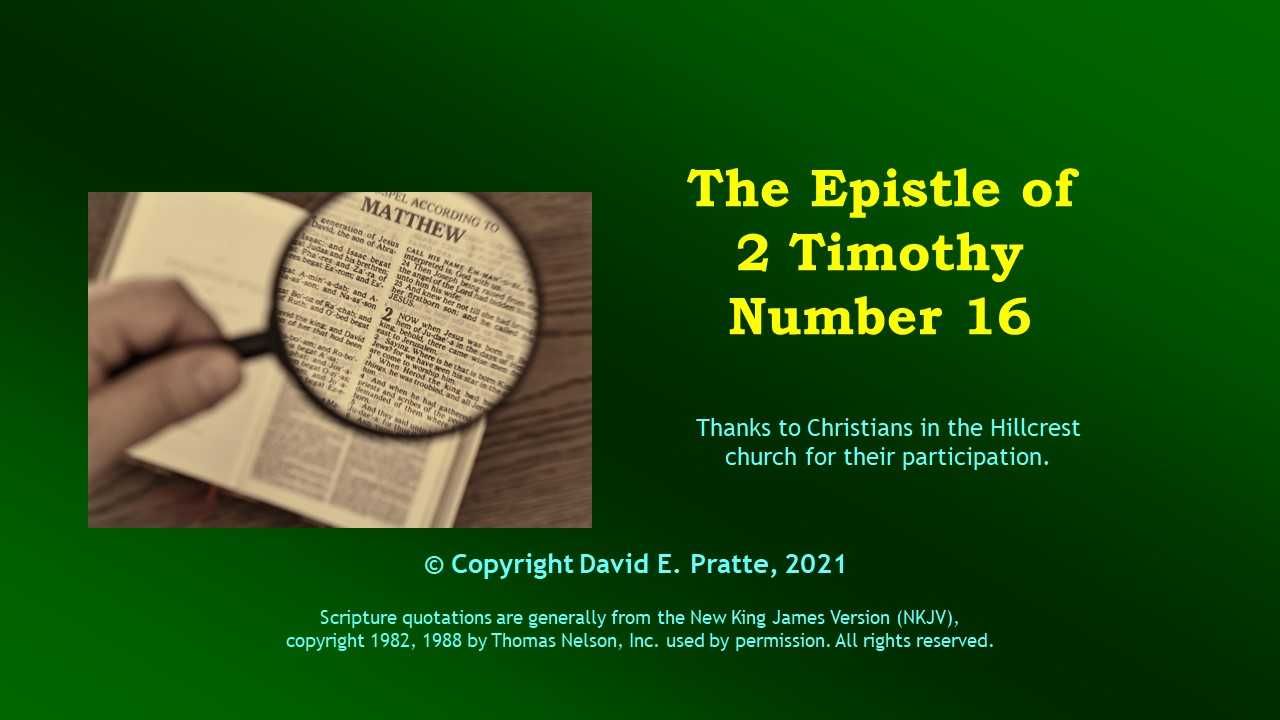 Please log in to like, share and comment!