Who Can Stand Before His Indignation?
=========================

Nahum describes the #character of God because He is not like #pagan #idols. He has #power to punish or bless anyone anywhere because He #created and #rules over all the earth. So He will punish Nineveh for their sins and protect and provide for His people.

https://rumble.com/vs9fq6-vide....o-bible-study-nahum-

Lesson presented by David E. Pratte; www.gospelway.com
#bible #biblestudy #religion #jesus #christ #god #christianity #truth #gospel #scripture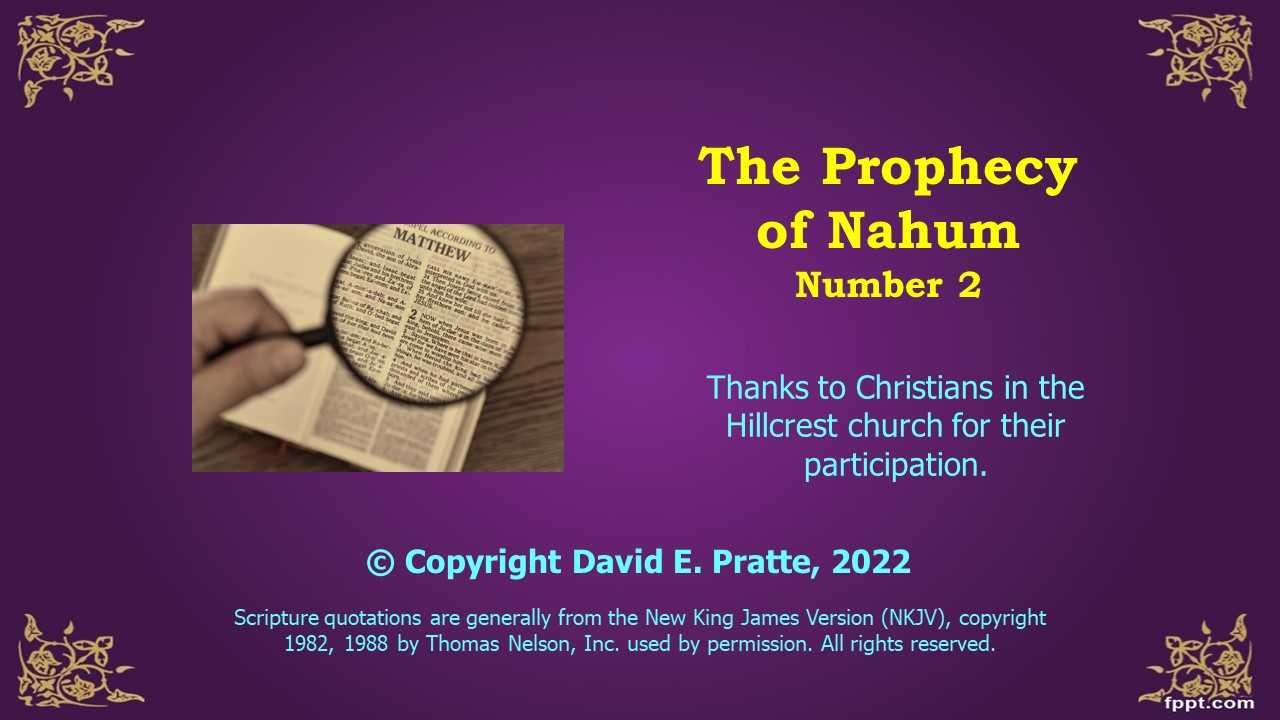 Please log in to like, share and comment!