Gambling and Biblical Morality
=======================

Gambling or "gaming" for stakes is becoming increasingly popular. A person can bet by lottery, casino, poker, slot machines, raffles, office pools, sports wagers, or online betting. Please consider our free #biblestudy and #powerpoint charts at

https://www.biblestudylessons.....com/powerpoint/index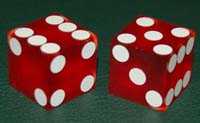 Please log in to like, share and comment!