A GIFT FROM THE PAST THAT POINTS TOWARDS OUR VICTORIOUS FUTURE

Over 30 years ago I volunteered with a charitable organization and helped them with their quarterly newsletters. I probably did it for 3 to 6 years. This charity focused on helping people with troubled lives, both youth and adults, by pointing them to God, regardless of their religion, and encouraging them to dedicate their live to God, good and improving their lives.

Although the first Door of Truth opened for me in the late 80', when I was introduced to the illegal De Facto Government that rules America, which then lead me to other Doors of Truth, like the dangers of vaccines, the fraud of orthodox cancer treatments, the persecution of true cancer cures, and other true evil conspiracies being carried out against mankind, I did not get fully engaged in the vaccine issue until 2015, when I became aware of the push to pass SB 277.

Since then, I have dedicated my life to the fight against forced vaccination and have written many documents which I have sent out, from my children's schools, to news outlets and to many related county, state and federal agencies, up to and including President Trump. Many of these documents are available on my website, CafePeyote, in the Vaccine tab.

It's been a very difficult fight, with many discouraging loses on our side, especially recently with SB 276 and other attacks nationwide. In my efforts as an Advocate Against Forced Vaccination I even created a Church, to represent God and to help His children in this battle against BigVaxxPharma and our corrupt government for body independence.

At one point around August of 2017 I was overwhelmed, was losing hope on us defeating SB 277 and my focus was in doubt. Then, out of the blue, I received a letter from the charity mentioned above. It contained a letter that was sent to them, with a request that it be forwarded to me. In the letter, a person I have never met and who is completely unaware of my vaccine activism, told me how my work at the charity had helped him change his life for the better. With the letter came a drawing he made and which he dedicated to me. He drew an unborn baby inside the body of mankind, as if it was a planet in the floating universe. Above it is a crucified Jesus Christ, and above that he drew my name. The photo is below.

God works in mysterious ways. This photo not only brought tears to my eyes, but it helped revitalize my hope and faith in my efforts and the importance of what I am doing for my children and yours.
As I explained in my blog, "A Christmas Gift of Hope from Me and My Family to Yours," when I was 9 to 11 years old I saw in a dream us winning the war against tyranny. See https://tinyurl.com/A-Gift-Of-Hope. The drawing from Victor was a reminder of what my destiny is and that I must persist in my efforts.

Dear Friends, let's not lose hope in all our efforts, every single thing we do to fight mandatory vaccines, whether a letter to a legislator or even a post on our Facebook page, serves our cause. It is time to focus on our goal, ignore and learn from our loses and then give it all we have, with strength and dedication. It is time to tame the beast of government and the corporate masters that controls it.

May they enemy go down in flames and the Children of God rise in victory. Amen.

Ricardo Beas
Pastor
Natural Law Church of Health and Healing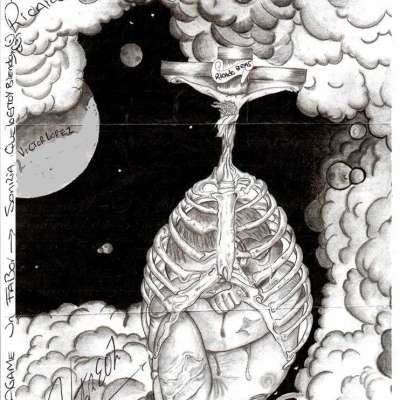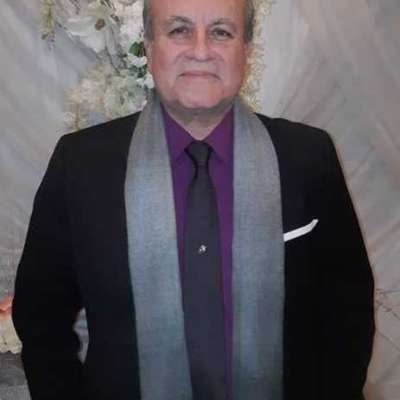 Please log in to like, share and comment!