BLACK HISTORY COLLECTION — Over 3,000 genuine documents and artifacts in The Freeman Institute Black History Collection. Oldest piece is dated 1553.

My collection has been showcased in exhibitions at the United Nations (twice), White House (3 times), FBI, Dept. of Justice, Secret Service (7times), and many other venues. Click to learn about each point below — www.Freemaninstitute.com/Collectmain.htm

- What was the first book written by an African American? -- see #1.
- What was the name of the first recorded song (1926) in which Louis Armstrong actually sang? -- see #4.
- Was Alexander Dumas (Three Musketeers, Count of Monte Cristo, etc.) of African descent? -- see #11
- Who manufactured a line of beauty products for Black women before Madam C. J. Walker? -- see #14
- Who published 16 volumes of Black History comics from 1966-1977? -- see #25.
- What was Pearl Bailey paid for her role in the film, Porgy and Bess? -- see #27.
- What was the name of one of the Life Insurance companies that insured the slaves brought over from Africa -- see #30.
- What role did the Royal African Company play in the African Slave Trade? -- see #35.
- What was Frederick Douglass doing in Dundee, Scotland in 1846? -- see #37.
- Who were the early Lindy Hoppers? -- see #40.
- What is the oldest identifiable slave ship wreck in the world? -- see #44.
- How did a famous British actress effect the outcome of the Civil War? -- see #61.
- Who was the emperor of Ethiopia from 1855 to 1868 and what did he accomplish? -- see #66.
- How many compositions could "Blind Tom" play on the piano? -- see #70.
- What is the true history behind the African American lawn jockey images? -- see #72.
- What was the primary catalyst behind the mass exodus of Blacks from the Republican Party after 1922? -- see #76.
- What sponsored the "three-fifths" concepts regarding slaves in the South? -- see #95.
- What slave won his freedom in a Louisville, KY horse race...36 years before the Kentucky Derby? -- see #96.
- What US industry employed over 3,000 African Americans (1/6 of labor force) from 1803-1860? -- see #99.
- Out 44 States reporting lynchings, how many States reported more whites being lynched than blacks? -- see #102.
- How did George Washington's visit to Barbados (1751-51) impact the outcome of the Revolutionary War? -- see #103.
- Who had his heart buried in Africa and his body buried in Westminster Abbey almost a year later? -- see #105.
- Who helped the escape of the first black man to be seized in New England under the Fugitive Slave Act? -- see #111
- How did the term "Jim Crow" get started? -- see #113
- What is the name and story of the slave owned by a Native American Indian in Louisiana? -- see #121
- Who employed Frederick Douglass as a ship caulker in New Bedford, MA? -- see #122
- What is the oldest piece (1553) in this collection? -- see #21
- Who was the African American juror in the 1882 trial for Guiteau, the one who assassinated President Garfield? -- see #120

This collection:
1. Tears down barriers between Blacks and Whites, young and old...
2. Opens hearts and changes minds...
3. Surrounds Black people with their ancestors, giving a sense of awe and wonderment for people of all nationalities and ethnicities...
4. Causes people to think and want to learn more, leading to continuing achievement, scholarship and education...
5. Leaves a truthcentric legacy...
6. Informs the groundbreaking K-12 Black History 365 curriculum

Feel free to take a look at the K-12 Black History curriculum that is being informed by this collection -- www.BH365.org

#blackhistory #blackhistorymonth #Blackhistorycollection #blackHistoryexhibit #education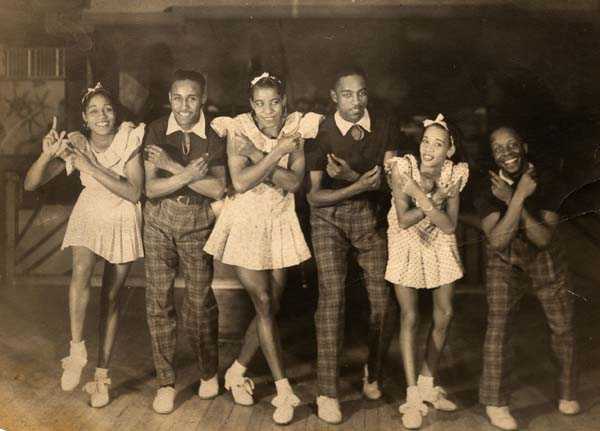 Please log in to like, share and comment!