2 Chronicles 7:14 says we need to turn from our wicked ways for God to heal our land, which fixes the economy, fills the USA with God's love and drains the swamp. Steven Andrew is faithfully leading the USA in national repentance. Support Revival: https://USA.Church/partner

To heal our land, Steven Andrew says, "Let's put God first place! Let's repent of all sin!" #jesussaves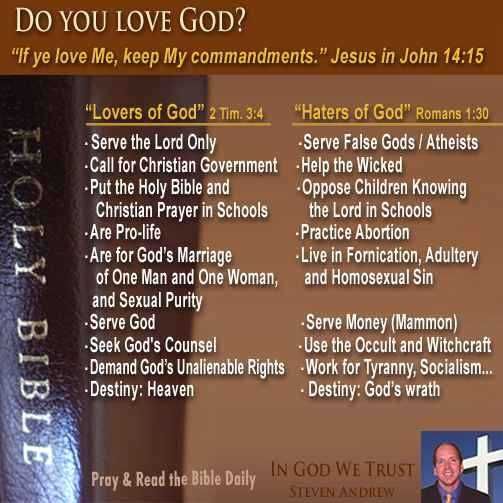 Please log in to like, share and comment!