10 AM - Bible Study: Calvinism Proof Texts Refuted
11 AM - Morning Service - 1 Timothy 3:14-16
6 PM - Evening Service: No Sunday Evening Service this week
Join us in the Conference Room this Sunday at the Richfield Holiday Inn Express at 5171 Brecksville Road or on YouTube live during services (search: Richfield Bible Baptist Church).
*Unless otherwise notified, all services & activities of the
Richfield Bible Baptist Church remain as scheduled, except for our nursing home service, which is temporarily cancelled.
http://bbc.mapleknoll.us/
#baptist #onlineservice #liveserviceonline #onlinechurchservice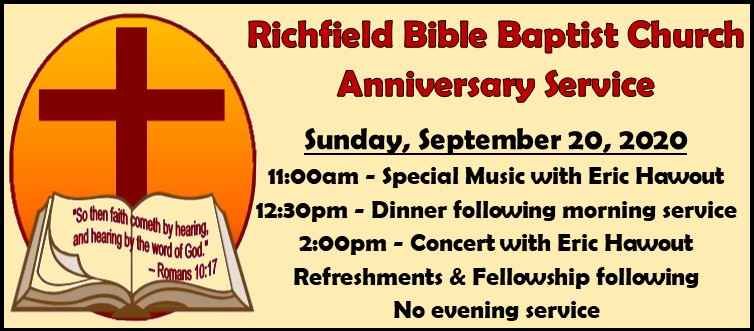 Please log in to like, share and comment!