M&T Rabbit and poultry has some nice chicks available, get them while the selection is still good.
All Females - 5.oo each.....Blue Plymouth Rocks, California Whites, Barnevelder, Tetra Tint, Wellsummer, Buff Orphington
Double Breasted Turkey Chicks - 10.oo
Heritage Turkey Chicks - 15.oo
We are located at 1610 Co Rd 5714, Natalia, TX 78059 . Questions text or call - Dan 210-827-4686 Open Daily 10-6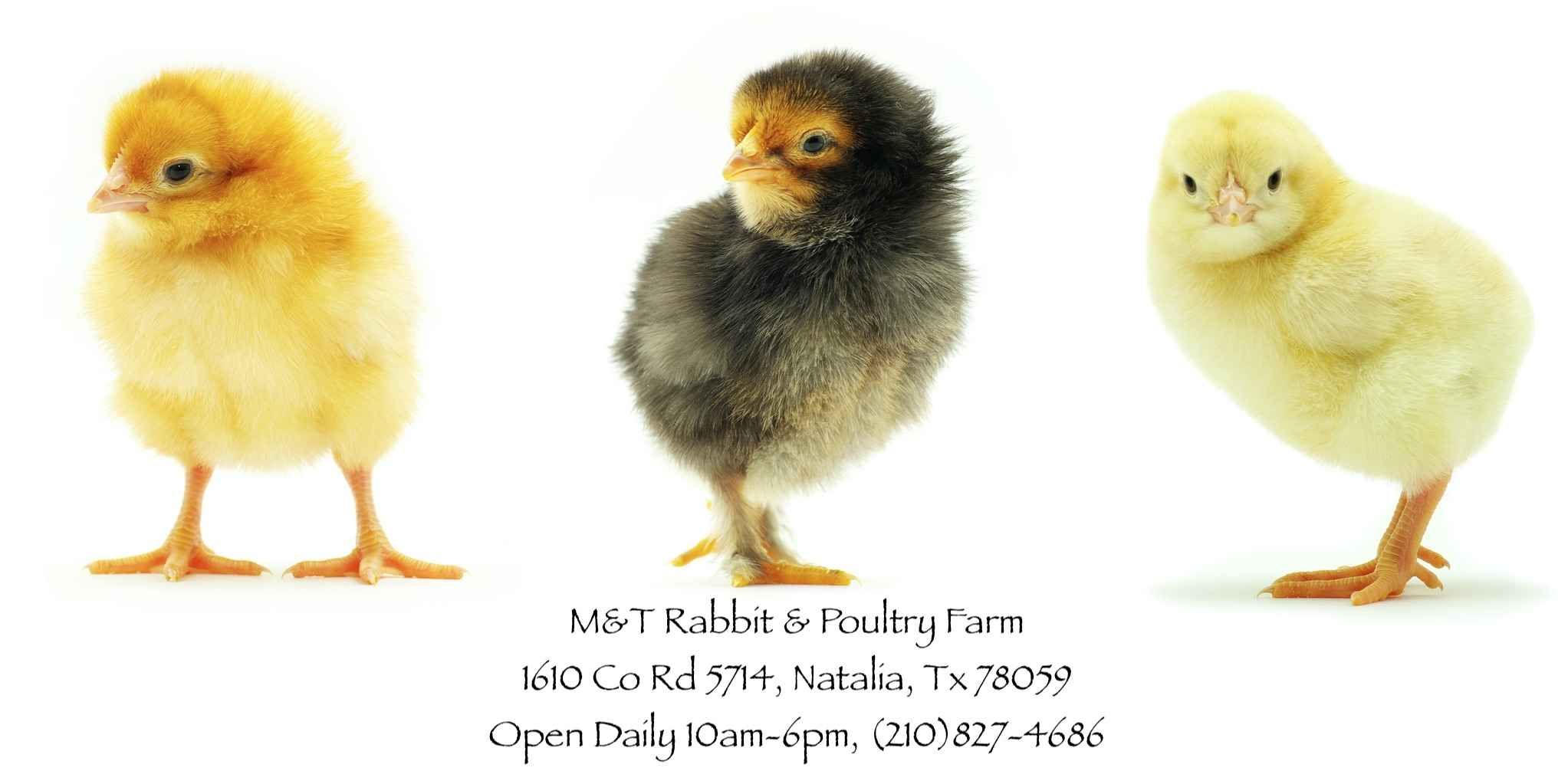 Please log in to like, share and comment!