Exo 3:8 "And I have come down to deliver them from the hand of the Mitsrites, and to bring them up from that land to a good and spacious land, to a land flowing with milk and honey, 9 . . . Exo 3:10 "And now, come, I am sendingYOU to Pharaoh, to bring My people,the children of Yisra'ěl out . . .
---
Father Yah / God will do it - most often through YOU & others that have faith to use the authority & giftings of the Ruach haKodesh / Holy Spirit.

Want to know how you can become a spiritual warrior?
As maybe your miracle could be next!
- Noe
Deliverance minister & Biblical Advocate

Real People, Real Problems,
Real Solutions . . . even Supernatural solutions
--------------------
Want more info?
https://www.WalkwithYah.com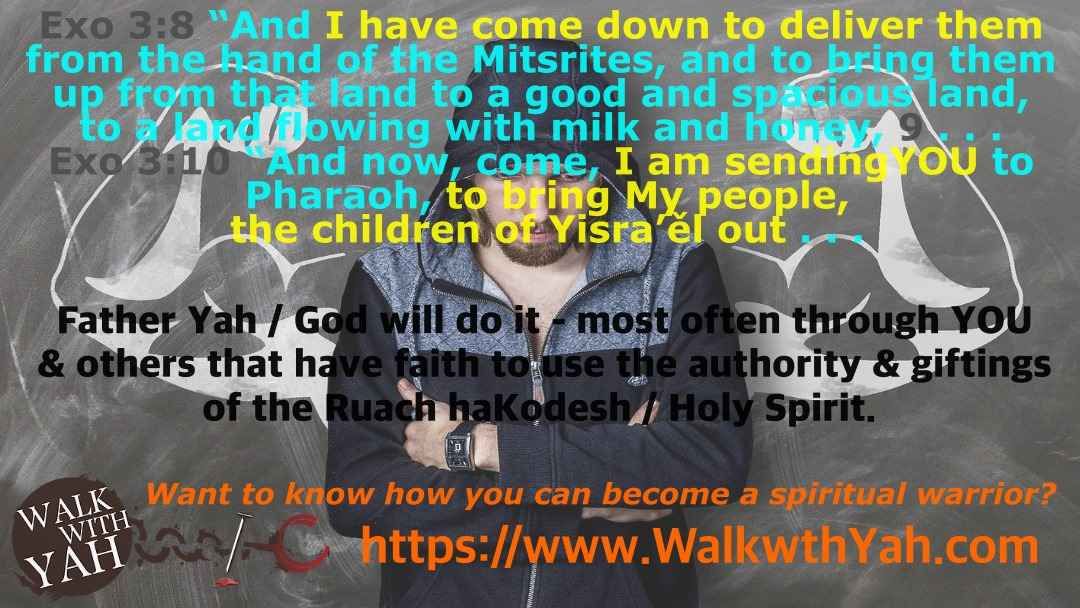 Please log in to like, share and comment!