Urban Outdoor Portraits & Lighting

This Shoot & Share Event will be conducted by two expert WPPA photographers – Bill Sargent, CPP, and Ron Wimmer, M.Photog.

We, along with a couple of models, will tour Milwaukee's 3rd Ward, a portion of Milwaukee's Downtown East End, and perhaps, Milwaukee's Lakefront.

We will cover choosing backgrounds, posing, and lighting.
You are encouraged to bring your own camera, lights and/or reflectors.

This will be a fun, informative, collaborative teaching and coaching experience.

$10.00 WPPA Members
$20.00 Non-Members

Register using the link below.

You must register by Friday, June 17th at 8p.m.

To Register and get more information visit: https://www.wppa-online.com/share-shoot-events/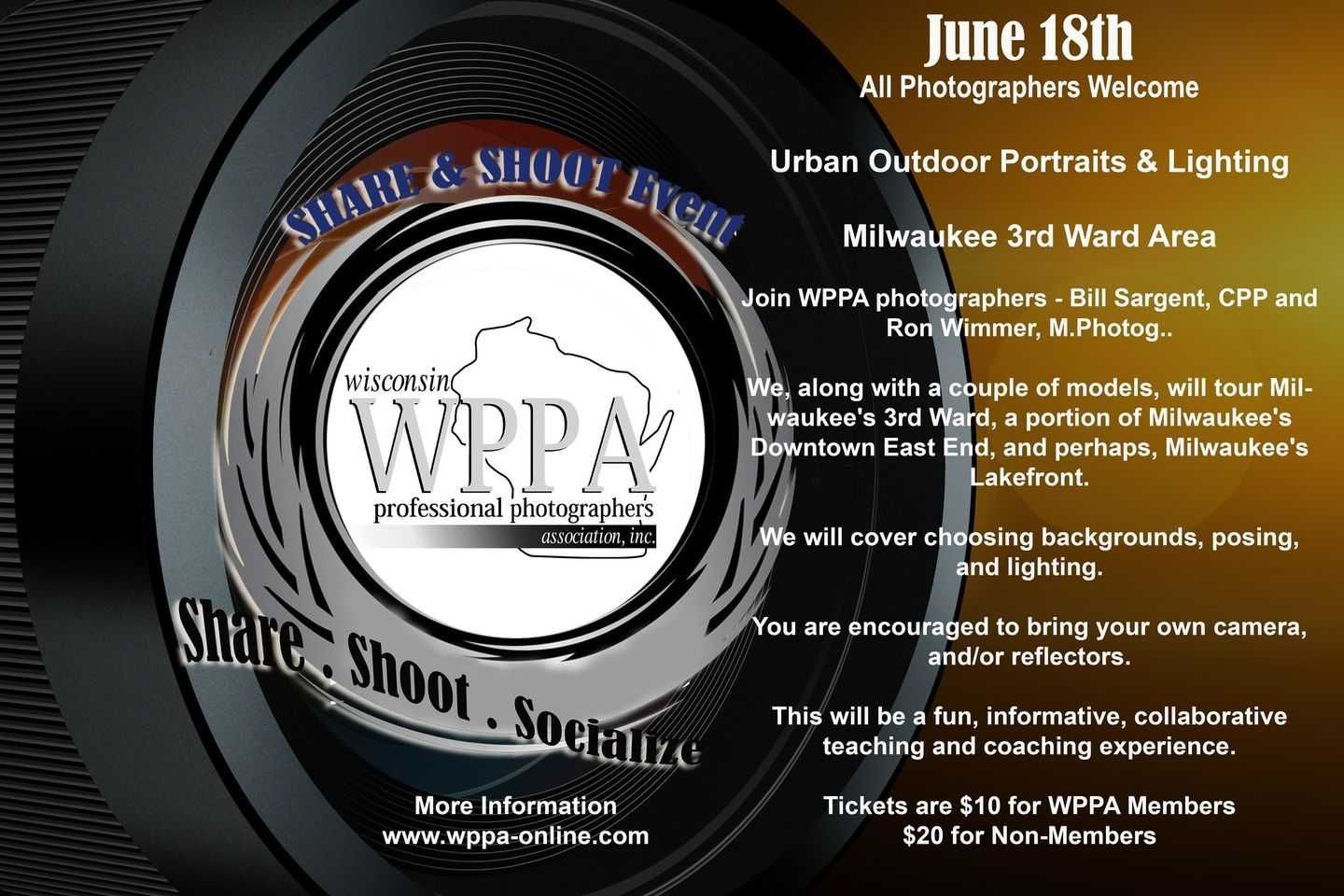 Please log in to like, share and comment!