This morning I went through S amson; he was about to tell deliliah about his hair.
I'll read of his downfall tomorrow.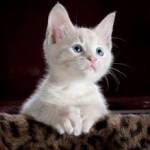 Shalom, Has anyone told you today that Jesus Loves You ? Purrrraying that you will allow me to be the first one. JESUS/YESHUA/MESSIAH Loves You!!! and that's the TRUTH. Jn. 3:16; Heb. 6:18; Jn. 1:14,17. Enjoy and be blessed. Zeph. 3:17
Please log in to like, share and comment!