As a business entrepreneur I know that mindset is important.
Did you know that the thoughts you think about yourself and your everyday life will always carry over into your business? The first thing you might need to do is examine your thoughts and see if they are what is holding you back. Know this, you are not your thoughts; you are the thinker of your thoughts.(Bob Heilig) When you become aware of the negative thoughts that you are thinking and change them to positive thoughts, it will change your outlook and how you show up in everyday life and your business. I read the following verses a few weeks ago and I haven't been able to get them out of my mind when I here Bob talk about mindset. 2 Corinthians 10 - 3 For though we walk in the flesh, we do not war after the flesh:
4 (For the weapons of our warfare are not carnal, but mighty through God to the pulling down of strong holds
5 Casting down imaginations, and every high thing that exalteth itself against the knowledge of God, and bringing into captivity every thought to the obedience of Christ;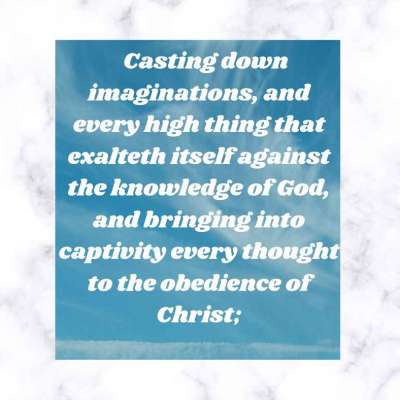 Please log in to like, share and comment!