How to Make an Electuary #herbs
("It's basically just powdered herbs mixed with honey.")
Ingredients:
Powdered organic herb(s) of choice (recipe ideas below)
Organic honey
Directions:
Pour herbal powder(s) of choice into a bowl.
Slowly pour honey into the bowl with the herbal powder and stir.
When it becomes a thick paste, you are done.
Store in a clean jar and cap tightly.
Electuaries will keep in the fridge for 6 to 12 months (this is probably a conservative amount of time).
Pro Tips:
You can add more honey to the mixture to make a sweeter and thinner product.
Feel free to add herbal tinctures to the mix, too. You'll see I did in a couple of the recipes below. Two to three dropperfuls will probably suffice, but it'll depend on how much electuary you are making.
DIY Electuary Recipes

ADAPTOGENIC HERB BLEND
• 1 part organic eleuthero root powder
• 1 part organic schisandra berry powder
• 1 part Organic reishi mushroom extract
HERB BLEND FOR BRAIN POWER
• 1 part organic gotu kola powder
• 1 part organic rosemary powder
• 1 part organic brahmi powder
• 1 part Organic lion's mane extract

HERB BLEND FOR LOVERS
• 2 parts organic hawthorn berry powder
• 2 parts organic roast cacao powder
• 2 parts organic damiana powder
• 1/2-part organic rose petals (you can keep them whole, or powder them depending on your preference)
You can also make electuaries with single herbs rather than blends. Here are some of my favorite single herb electuaries to make:
• Organic kava kava powder
• Organic milk thistle seed powder
• Organic triphala powder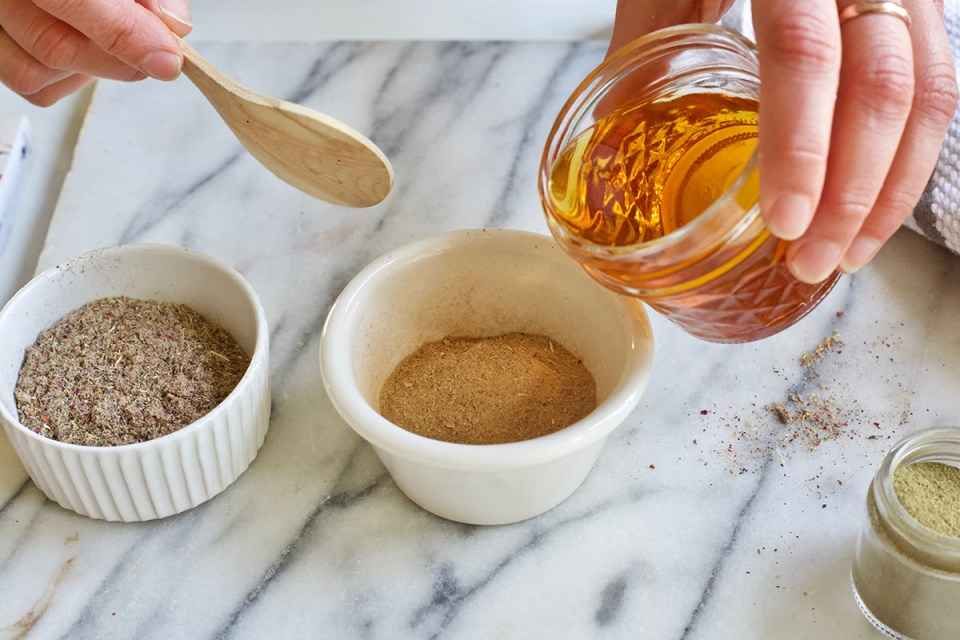 Please log in to like, share and comment!