Be a Worldly Non-conformist (March 28, 2023)

"Do not love the world or the things in the world. If anyone loves the world, the love of the Father is not in him. For all that is in the world—the lust of the flesh, the lust of the eyes, and the pride of life—is not of the Father but is of the world. And the world is passing away, and the lust of it; but he who does the will of God abides forever." (1 John 2:15-17)

We live in a world that increasingly demands conformity and compliance to ungodly standards. Remember those school days when seeking popularity among our peers, we sought to fit in, to be cool, and to be a part of the student groups and cliques that are so common. Today, there is mounting pressure on each of us to be politically correct, to conform to the expectations of the world, and to adopt the prevailing attitudes, practices, and behaviors of a society that is rapidly moving away from Christian morals and values that used to flourish in the United States and upon which this once God-fearing nation was established. A modern society that seeks to glorify man not God insists that we conform to a new and evolving set of moral standards that are largely contrary to biblical truth and godly wisdom.

"Blessed is the man who walks not in the counsel of the ungodly, nor stands in the path of sinners, nor sits in the seat of the scornful; but his delight is in the law of the LORD." (Psalms 1:1-2)

Christians face the daily challenge of life in a pagan culture that seeks to impose itself upon us. While we live in an immoral world, we're not supposed to become part of it. Rather than blend in, we're called to stand out from the worldly crowd by showing everyone with whom we cross paths the love of Jesus Christ and shining His light into the dark shadows where evil lurks. We won't win any popularity contests, but believers are called to stand up and, in the power of the Holy Spirit, share our faith and the absolute truth of God's Word. Our primary concern should be not what the world thinks but what God thinks! While we are to respect authority and practice good citizenship, God is our highest authority and His Word must be our guide. When confronted with today's evil influences, the Bible instructs us to be worldly non-conformists!

"And do not be conformed to this world, but be transformed by the renewing of your mind, that you may prove what is that good and acceptable and perfect will of God." (Romans 12:2)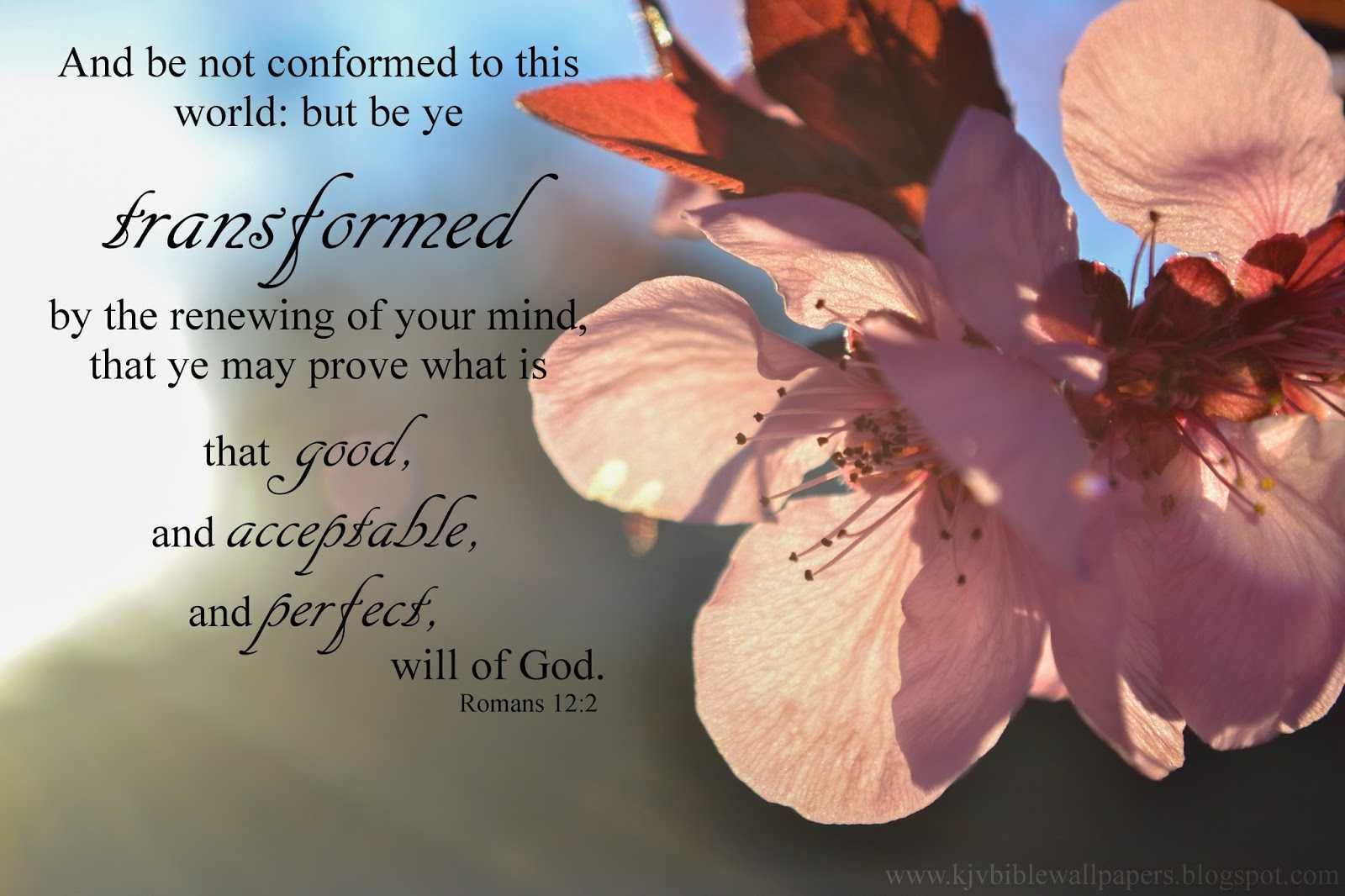 Please log in to like, share and comment!