With the large-scale manufacturing of lithium batteries, the requirements for all production process of batteries are more stringent.Injection is a key part in the process of manufacturing batteries. The electrolyte dispensing volume determines the electrochemical performance and safety performance of batteries.
In the process of electrolyte injection, Electrolyte vacuum injection is required to be more than 30-40ml / s with high CV. While splash is not allowed; At the same time, in order to speed up the absorption of electrolyte, the vacuum degree of injection is constantly improved.
How to ensure fast and efficient injection without splash in vacuum environment, which is a new challenge to injection pump which is the key equipment of the injection process.
Guangzhou Ascend precision machinery company has been devoted to the research and development of electrolyte injection pump technology since 2006. It has been leading the development route of lithium battery injection pump technology from traditional mechanical pump, intelligent variable pump to constant flow pump.
Recently, Guangzhou Ascend have gotten ATEX explosion-proof certificate and CE certificate tested by TUV, which is a leading third-party testing and certification organization in the world, which indicates that the performance of FSH-CF series constant metering pump fully meets the ATEX explosion-proof requirements and ensures the safety of battery electrolyte injection.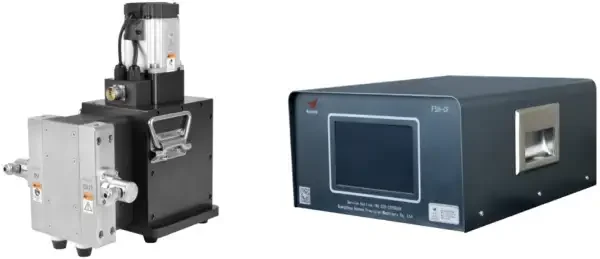 Guangzhou Ascend FSH-SK series intelligent-control pumps have also gotten CE certificate, which means that the products of this series fully comply with the basic requirements of the EU "new method of technical coordination and standardization".Laying a foundation for enlarging global market.

At present, Guangzhou Ascend dispensing pump has served most of the top 30 lithium battery customers in China, and has been exported to Germany, Japan, South Korea, the United States, the United Kingdom and other overseas markets.
Adhering to the core concept of "professional, devoted, innovative and efficient", Guangzhou Ascend adheres to endless technology, and will continue to invest in R D technology, continue to lead the injection pump technology and development route, grow up with customers, and provide customers with safe and efficient solutions for electrolyte injection.