Present Yourselves Approved to God
============================

God's servants must handle God's word properly avoiding #doctrines that lead to #ungodliness and overthrow people's #faith. The foundation of #truth stands sure and God knows who belongs to Him. So those who name the #name of #jesus must depart from iniquity.

https://rumble.com/vk6rn6-vide....o-bible-study-2-timo

#bible #biblestudy #religion #jesus #christ #god #christianity #faith #truth #scripture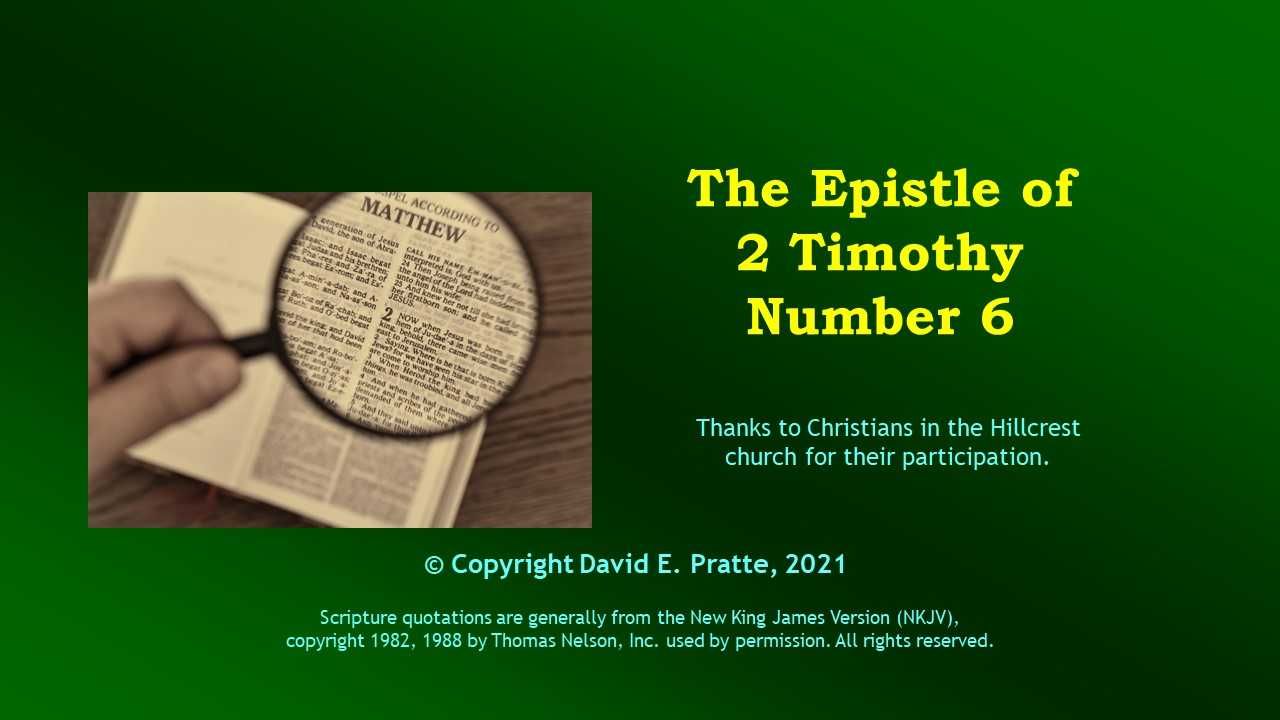 Please log in to like, share and comment!