Not Self-Willed and Not Soon Angry
===========================

Class discussion of elders' qualifications continues. What if a child of an elder becomes unfaithful? What does it mean to be self-willed, and what problems are caused if an #elder is self-willed? What does the #bible teach about being quick tempered, and why is it important for #bishops to control their #anger?

Video Bible study available at:
https://rumble.com/v15b9ce-vid....eo-bible-study-titus

Lesson presented by David E. Pratte; www.gospelway.com
#biblestudy #religion #jesus #christ #god #christianity #truth #gospel #scripture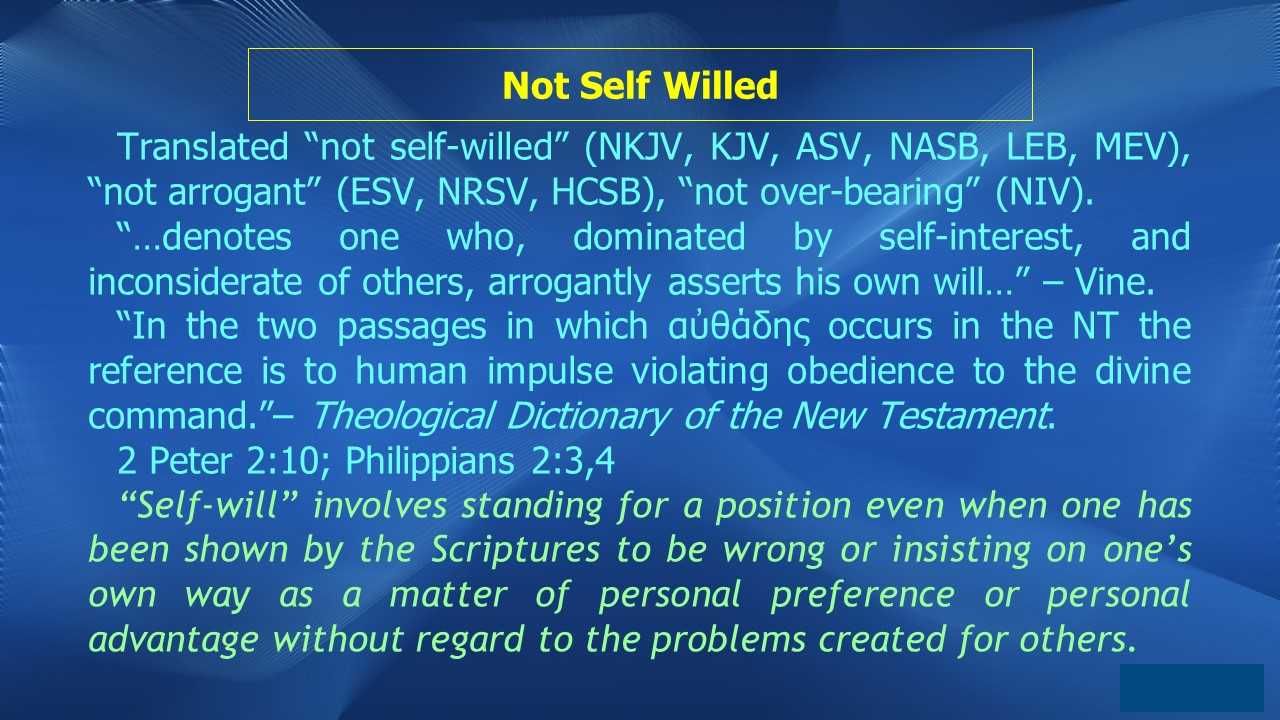 Please log in to like, share and comment!