Video Bible Study of 1 Timothy – Importance of Elders and Their Qualifications
===========================================
We have ten video studies of Paul's first letter to Timothy now available online. Our most recent study of 1 Timothy 3 examines the work and qualifications of elders/bishops/pastors.
You can access all videos from our studies on 1 Timothy and on Joel on my YouTube channel here:
www.youtube.com/c/VideoBibleStudyLessons
You can also access these videos plus some topical sermons from my website at
www.gospelway.com/video
You can download a copy of the questions we are using for our study of 1 Timothy here:
www.biblestudylessons.com/classbooks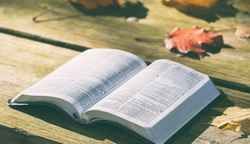 Please log in to like, share and comment!