Happy to share that I was finally able to pull off a nice pair of fall tumblers. Other than the punty rod not coming off cleanly from one of the pieces taking a small piece of glass from the base, they are well formed, sit stably, and are beautifully colored.

Available for $65 for the pair at my site: https://spirit-glass.myshopify.....com/products/handma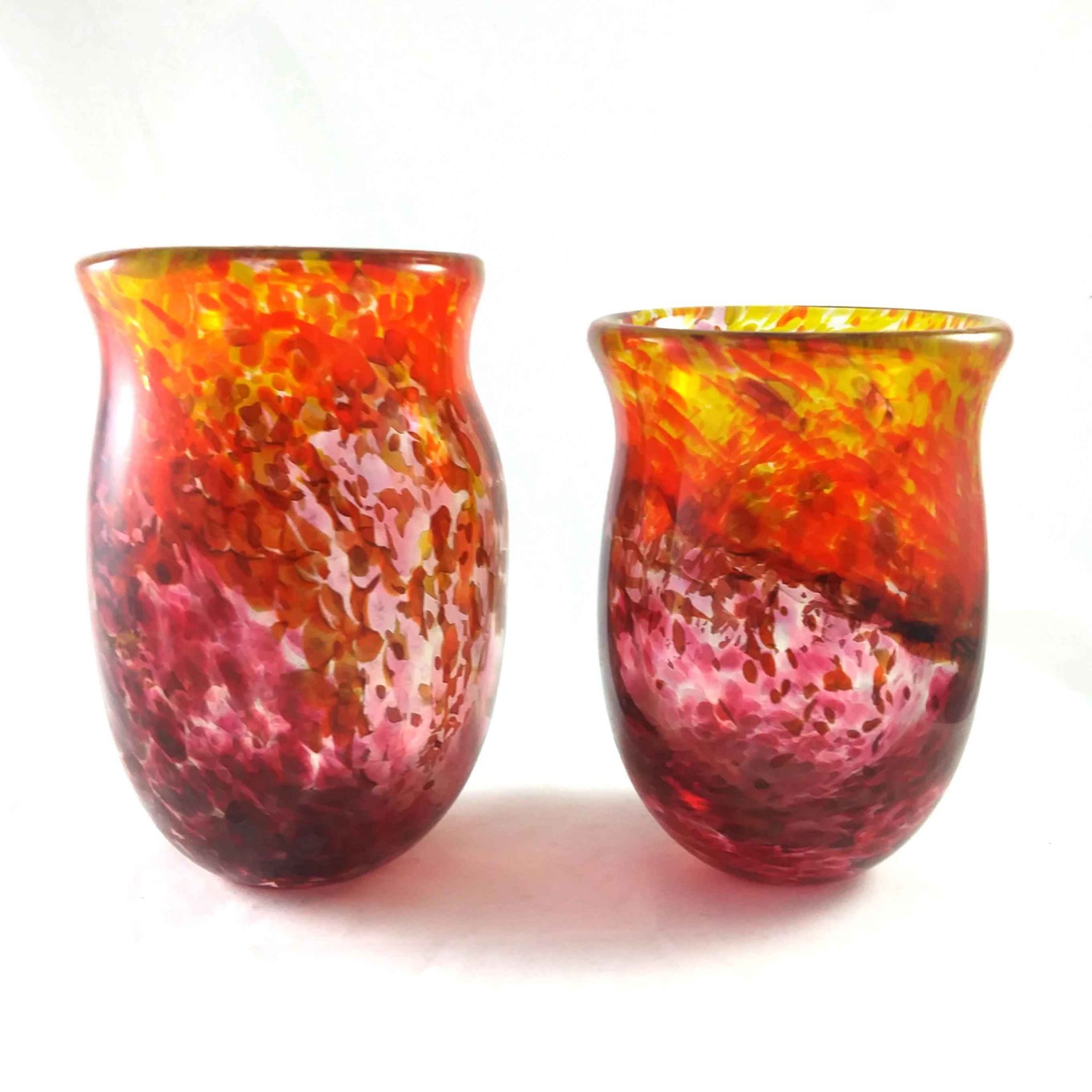 Please log in to like, share and comment!