Introducing a new service - I was recently asked to craft a memorial paperweight item for an individual lost in combat in service to their country with a focus on red, white and blue colors. Given that it was a gold star family, I tried to figure out a way to represent a gold star in the piece. As I can't afford large amounts of solid gold and gold foil is incredibly difficult to form and keep in a star pattern, I tried to find a different way to represent this aspect of the memorial.

Remembering that, in addition to soft metals being compatible with glass blowing, I could meld in mica, I found some gold tinted mica and gave that a try. Came out just beautifully.

This first piece is in memory of Russell Meade Durgin who died in 2006 in Afghanistan.

If you'd like to order a similar piece as a gift for a gold star family, please go here https://spirit-glass.myshopify.....com/collections/pap Each piece will be inscribed with a christian cross, and signed and dated by me. If you provide the initials of the fallen, I will inscribe that into the piece as well and list their name on my website.

If you are an immediate family member of someone who lost their lives in service to the US, then a custom crafted piece will be available to you free of charge.
#redwhiteandblue #goldstarfamilies #newengland #nh #newhampshire #artglass #handmade #memory #sacrifice #freedomisntfree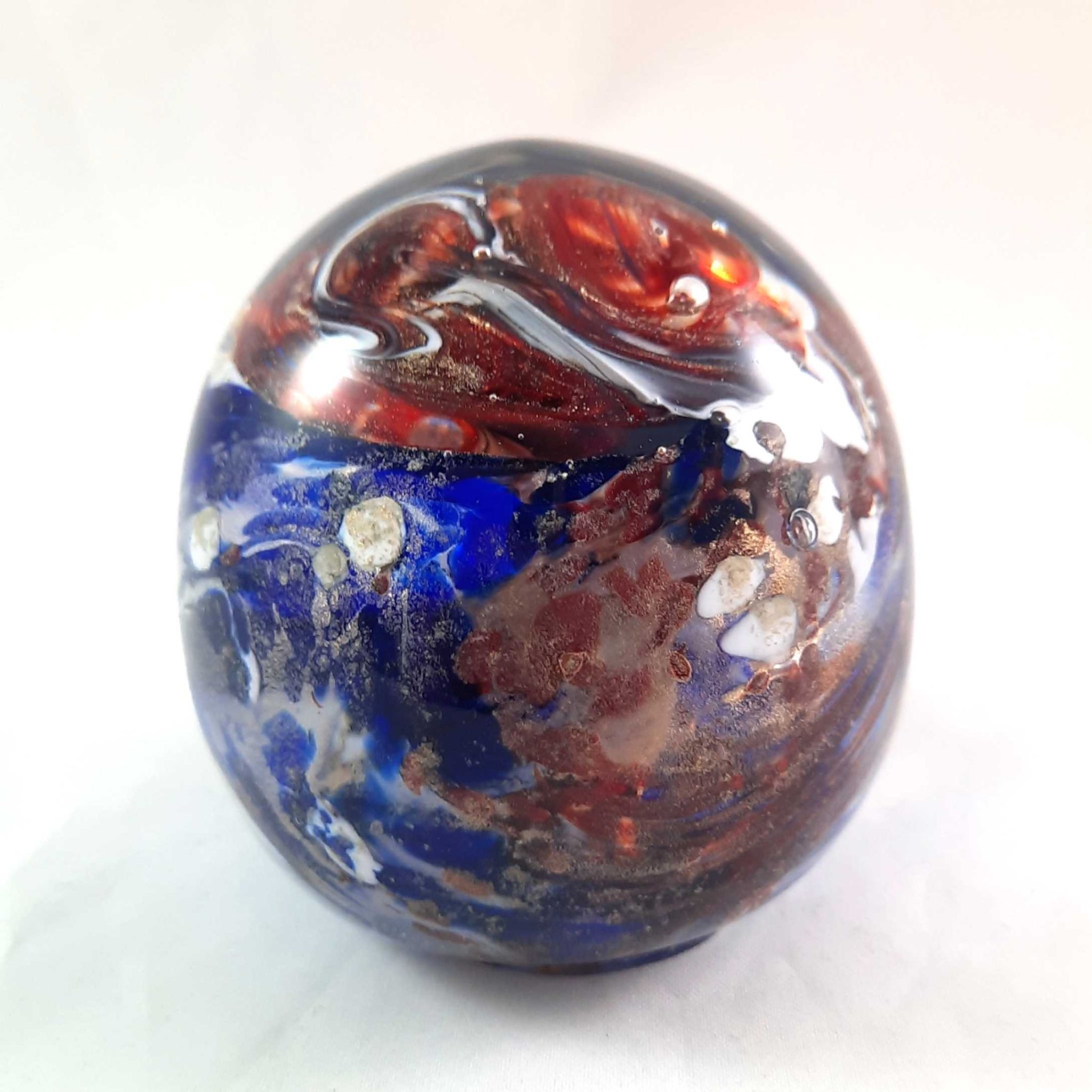 Please log in to like, share and comment!