There is a Medical Tyranny – Agenda to Exist

SUMMARY: I share the posting info primarily some of the info comes from Dr. Joseph Mercola's website.

The Dr. Mercola website post features an interview he conducted with Dr. Vladimir Zelenko entitled, "The Plan to Tag Us for the New World Order Slave System." The video interview is just a little over an hour long. The summation of the interview includes information that Dr. Zelenko has been battling a rare cancer that has already cost him a lung. In my opinion you can hear Dr. Zelenko's health issues in his voice.

I am also adding a Dr. Peter McCullough interview conducted by Jamie Glazov that is just over 51-minutes long entitled, "The Haunting World of Suppressing Covid Treatments."

Then I'm adding several cross posts based on the actual from the caliber of Zelenko and McCullough. Which I have to point out these doctors were considered highly imminent in their science/medical fields until now proven greedy medical liars tagged to the puppet strings of Big Pharma and Globalist-Marxists have set out to impugn their stellar reputations. WATCH & READ: https://bit.ly/33wBEsm
#tyrannicalmedicalagenda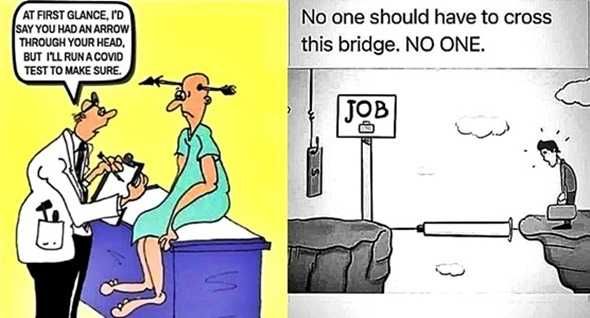 Please log in to like, share and comment!