Video Bible Studies on the Book of Joel
==============================

We have begun streaming Bible lessons on the book of Joel. You can access the videos from my website at
https://www.gospelway.com/video/index.php

And you can download a copy of the questions we are using for the Joel study here:
www.biblestudylessons.com/classbooks/index.php

The church here is also working on being able to stream our Sunday morning adult class and worship assembly. This may take some time and experience to accomplish. Thank you for your interest and patience.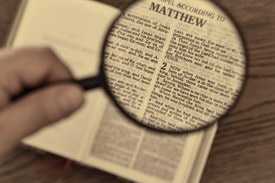 Please log in to like, share and comment!