"break up your fallow ground: for it is time to seek the LORD, till he come and rain righteousness upon you." Hosea 10:12. Join Steven Andrew in praying for three godly generations.

Father, the USA seeks You, Lord, with all our heart and soul. You say, "break up your fallow ground" Hosea 10:12. The USA submits our hearts, families, government, schools and businesses to You. We cry out for three generations of the USA who do Your will by following Jesus Christ. We ask for Your Holy Spirit to fill us and the USA. In Jesus' name. Amen + Share. #jesussaves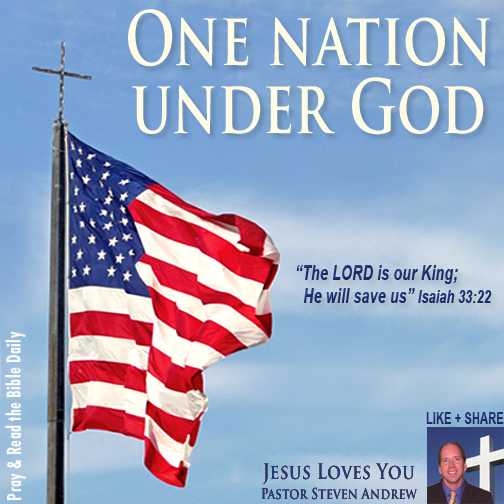 Please log in to like, share and comment!