Faithful Men Will Be Able to Teach Others
==================================

Paul taught Timothy the pattern that those who are taught the gospel must in turn learn to teach others. Like a soldier, an athlete, and a farmer, we must work diligently and be willing to suffer hardship to spread the message of the gospel despite persecution and opposition.

https://rumble.com/vjl8zr-vide....o-bible-study-2-timo

#bible #biblestudy #religion #jesus #christ #god #christianity #scripture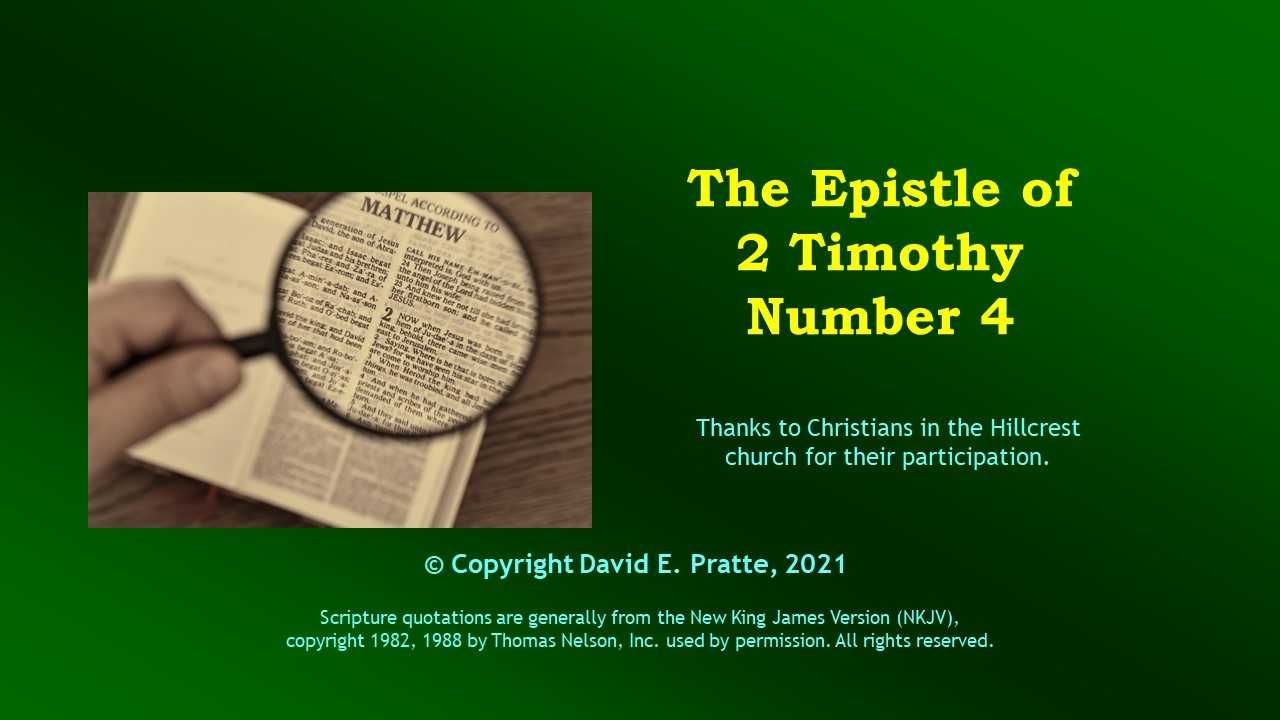 Please log in to like, share and comment!