Moin Moin
???
Gelobt sei der HERR, mein Fels, der meine Hände kämpfen lehrt und meine Fäuste, Krieg zu führen, meine Hilfe und meine Burg, mein Schutz und mein Erretter, mein Schild, auf das ich traue, der Völker unter mich zwingt.
HERR, was ist Mensch, das du dich seiner annimmst und des Menschen Kind, das du ihn beachtes? Ist doch der Mensch gleich wie nichts, seine Zeit fährt dahin wie ein Schatten.
HERR, neige deinen Himmel und fahre herab; rühre die Berge an, das sie rauchen. Sende Blitze und streue sie aus. Schick deine Pfeile und jagen sie dahin, streck aus deine Hand von der Höh.
ERLÖSE MICH UND ERRRETTE MICH AUS GROSSEN WASSERN
AUS DER HAND DER FREMDEN DEREN MUND UNNÜTZ REDET UND DEREN RECHTE HAND TRÜGT (.....)
Im Namen des Vaters, des Sohnes und des Heiligen Geistes Amen Armen Ameen

(Screenshot aus dem Matthäus Evangelium 7-15)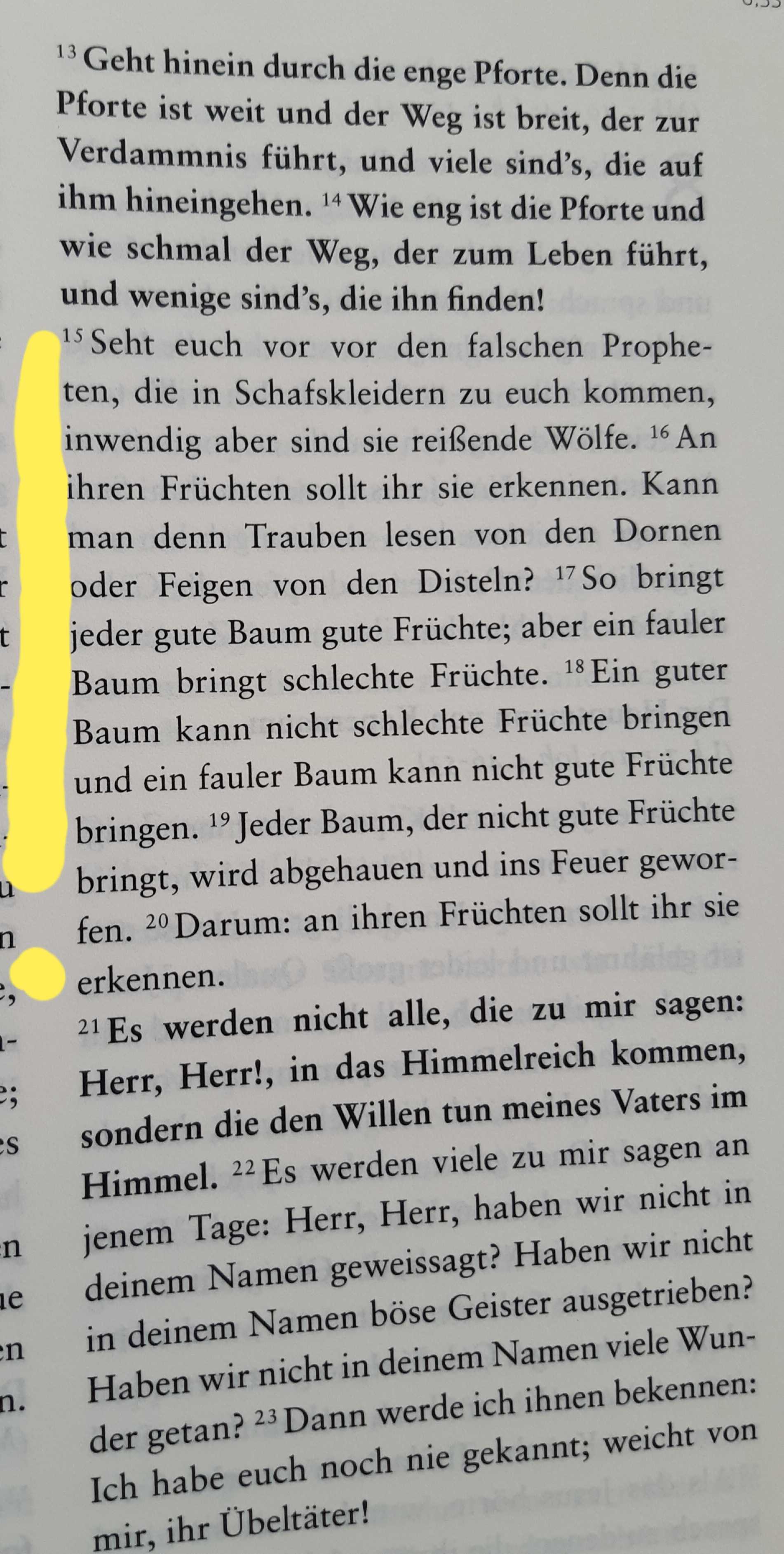 Please log in to like, share and comment!