$5,000 DONATION for your CHURCH: Free outreach resource for your congregation. Connect authentically with local businesses. Receive up to 25,000 world class, private-labeled magazines for outreach. Excellent articles. Great conversation-starter.

Not one penny from your church budget. Zip. Zilch. Nada. Zero. Too good to be true? Interested? Call Joel. 410-729-4011.

Got to check this out -- www.LoveThisMag.com

#churchgrowth #fundraising #church #clergy #youthgroup #youthpastor #everydaymatters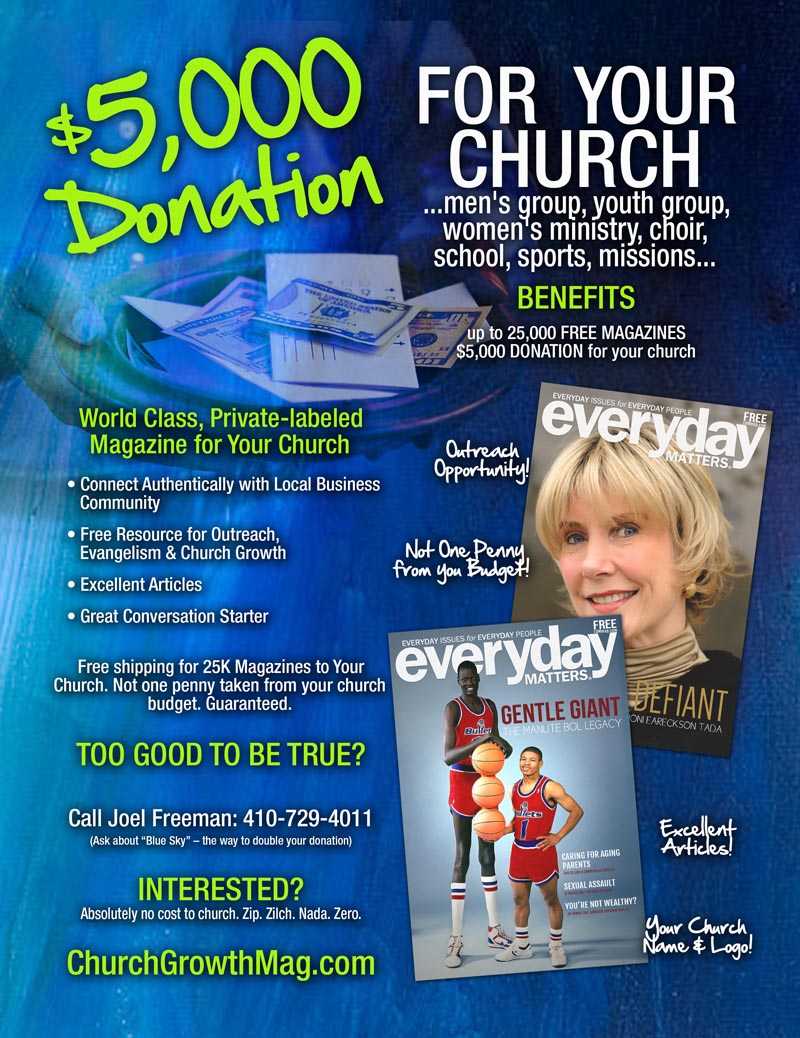 Please log in to like, share and comment!