To heal our land, Steven Andrew calls the USA to obey God and choose Christian leaders.

Father, You command the USA to choose Christian leaders like the founders (Exodus 18:21, 2 Cor. 6:14-18, Psalm 2). The USA agrees with You. Forgive us by Jesus' blood for voting for heathen leaders. We seek Your mercy, instead of Your judgment. We repent as a nation, for You say, "Shouldest thou help the ungodly, and love them that hate the LORD? therefore is wrath upon thee from before the LORD." 2 Chronicles 19:2. Change people's hearts, so all the country wants to be ruled by You and blessed, instead of by heathen politicians and cursed. In Jesus' name. Amen + Share #jesussaves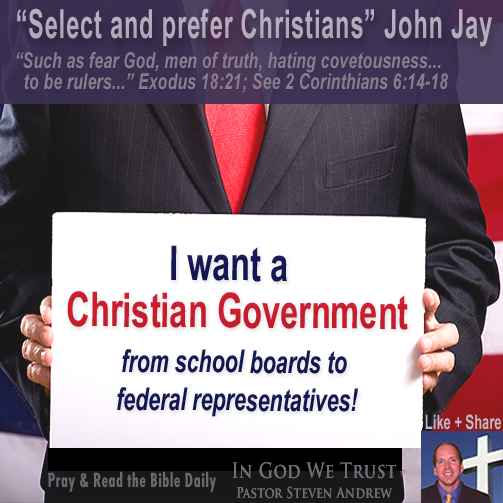 Please log in to like, share and comment!