Some have requested to see my emergency bag. Here it is... with a list. LOL. This bag, and a coat, are always in my truck. This set-up is 20 lbs with a total cost of $776.
blanets (mylar) (8 count)
camo netting (head)
cell phone w/ extra battery
charging cord(s)
chemlights (5 count)
cook set (pans)
cups (silicone, collapsable)
e-reader (preloaded with books)
firearm (handgun) w/ extra ammo
firestarter sticks
first aid kit
fishing (mini pole)
flashlight (handcrank)
flashlight (rechargeable)
fleece cap
food rations (3 day supply)
hatchet (multi funtional)
ibuprophen
IFAK (Army)
knife (hunting) w/ bone saw
knife sharpener
knot tying chart (laminated)
multi-tool
parachord
percolator (mini)
poncho (vinyl)
radio (solar) (multichannel)
recharging station (solar and crank)
sewing kit
snappers (pull apart)
socks
stove (foldable) w/ fuel cubes
sunglasses
suture kit
tent (bivvy)
toilet paper (MRE)
toothbrush (new)
towels (12, compressed)
underwear
water filtration (100,000 gallon)
--->(most items bagged<---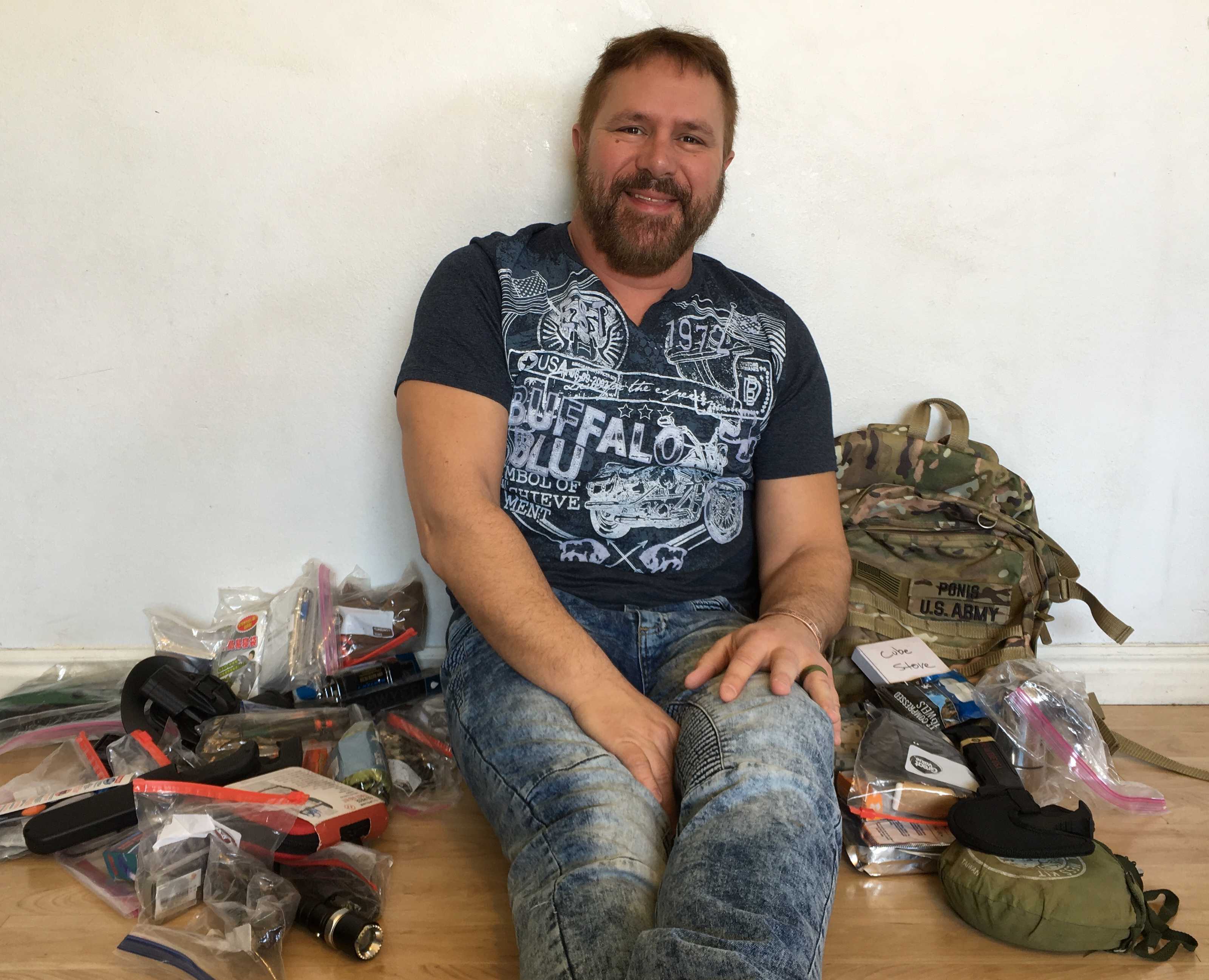 Please log in to like, share and comment!