Reminder:

When millions of Christians have left the earth in a mass evacuation, many will blame it on this thing or that.

DON'T BELIEVE IT!

What has just occurred is the rapture of the Church. Make sure your soul is prepared

1 Thessalonians 4:17-18





http://christyrawls.com/2021/0....2/23/if-millions-of-


#shinelightonthedark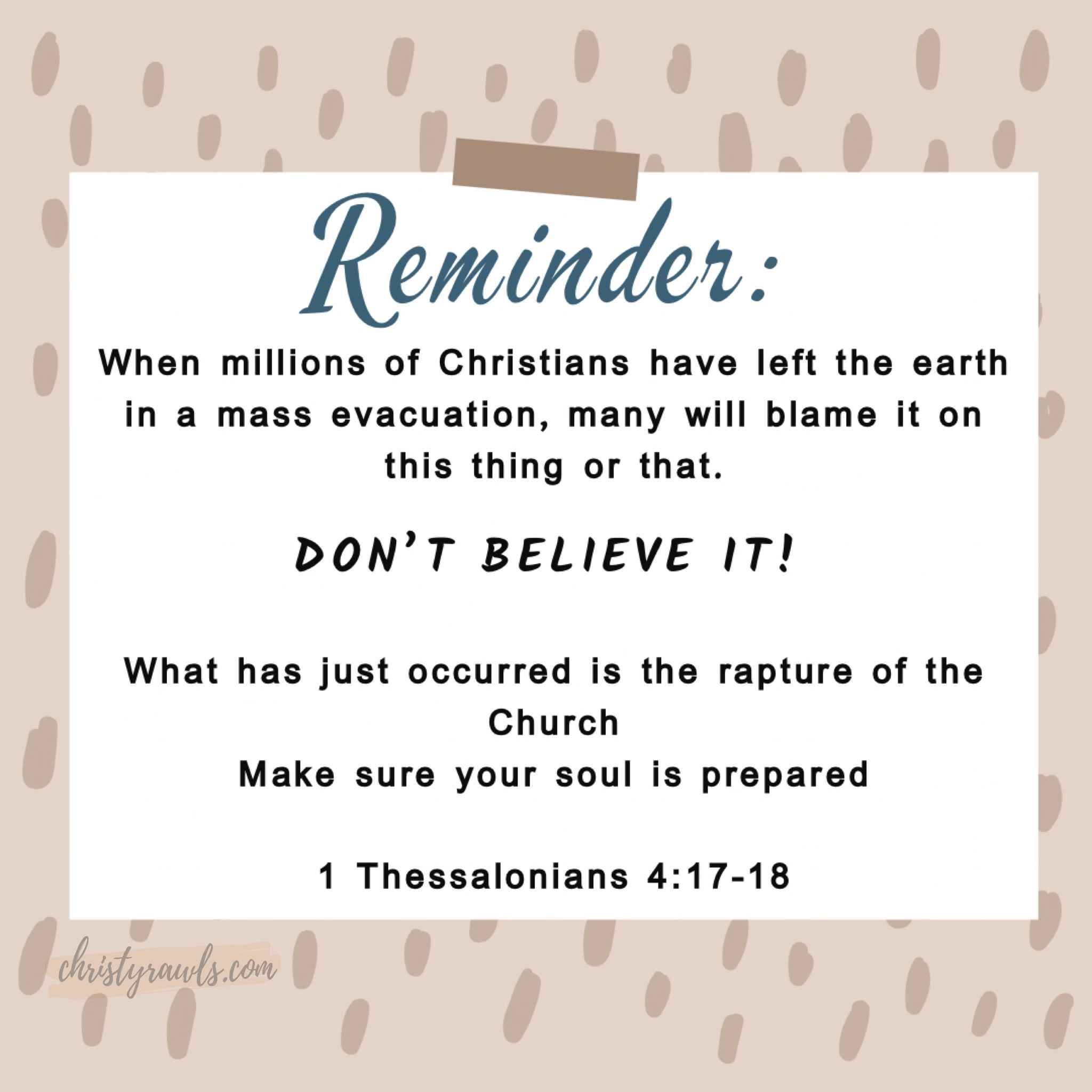 Please log in to like, share and comment!