"Thou shalt not lie with mankind, as with womankind: it is abomination." Leviticus 18:22

Father, You are the God of the USA. Biden and Democrats mock You. They cast off Your laws and Biden is putting homosexual sin flags up. Jesus Christ says everyone following Democrats mocking You will lose their soul to hell where the fire is not quenched. The USA is on Your side. Convict people to repent of their sins. America serves King Jesus and rejects those rebelling against You. Spare thy people. We cry out for a covenant Christian nation government immediately. In Jesus' name. 2 Chronicles 19:2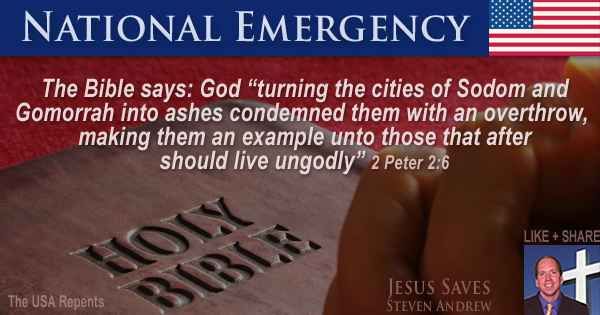 Please log in to like, share and comment!