Vor tausenden Jahren haben Menschen Weise gefragt, worauf die Erde ruht. Die Weisen wussten, dass die Menschen die Antwort gar nicht verstehen können und antworteten "Die Erde wird getragen von großen Elefanten". Damit waren die Menschen zufrieden, sie hatten eine einfache Erklärung erhalten, meinten die WAHRHEIT erfahren zu haben (meine Theorie seit langem, dass sie GLAUBEN wollen, sie wollen gar nicht WISSEN!).

Nur ein Mensch zweifelte an dieser Antwort und fragte: "Aber worauf stehen die Elefanten". Die Weisen antworteten: "Die stehen auf einer großen, starken Schildkröte". Somit war auch dieser Skeptiker (man könnte ihn auch einen Verschwörungstheoretiker nennen) zufrieden, meinte die wirkliche Wahrheit zu kennen, merkte aber nicht, dass er die absolute Wahrheit wohl NIE erfahren wird.

WAS aber ist die absolute Wahrheit? WER steht hinter all den Dingen, die uns momentan so bewegen: die Flüchtlingskrise, die Tat vom Breitscheidplatz, der Brand von Notre Dame, die Klimahysterie und all die vielen Märchen, die uns täglich aufgetischt werden? Welche Mächte (Superreiche und Geheimdienste) lenken die Geschehnisse und lachen sich über uns kaputt?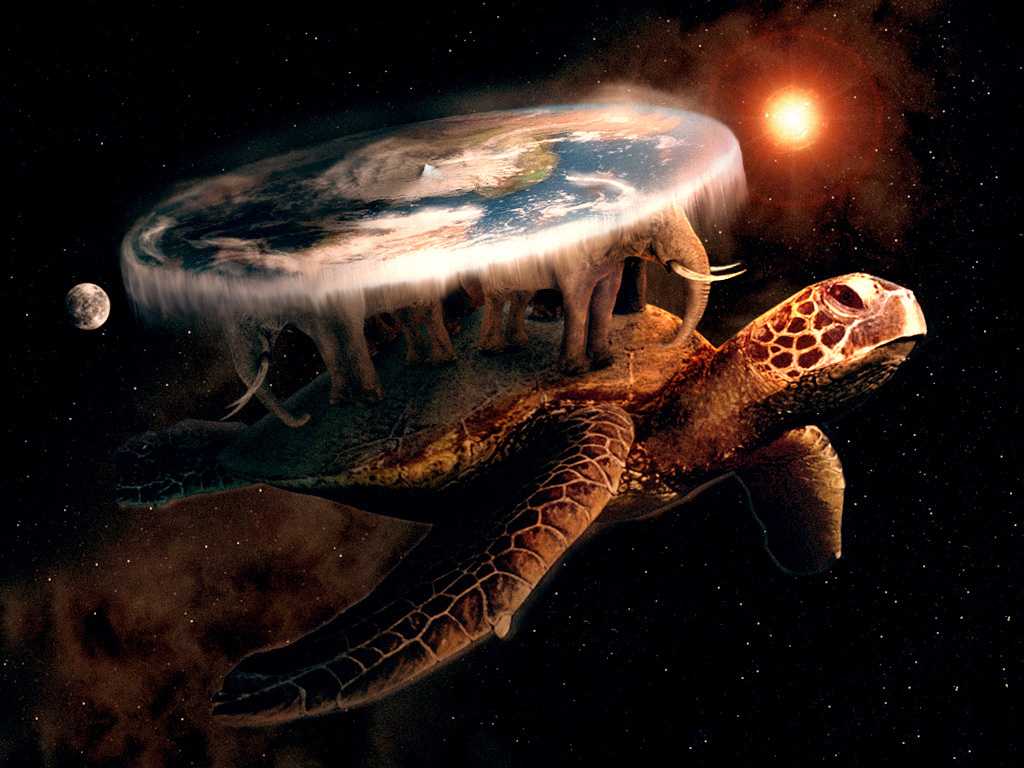 Please log in to like, share and comment!