Hi friends,
Andy Andrews is a Man I had the honor of meeting back in 2005, and have bought all his books and followed his career. You will not find a more down to earth guy that rights from the heart and tells you the Truths you need to hear through interesting stories and True history.
Be sure to grab your copy of Andy Andrews new book that I have been waiting for!
Available at andyandrews.com or amazon.com
When you purchase "Just Jones" during the month of September, you'll receive Andy's 4-hour "Becoming a Noticer" series for FREE.
Email Andy@AndyAndrews.com with your proof of purchase to receive this free download.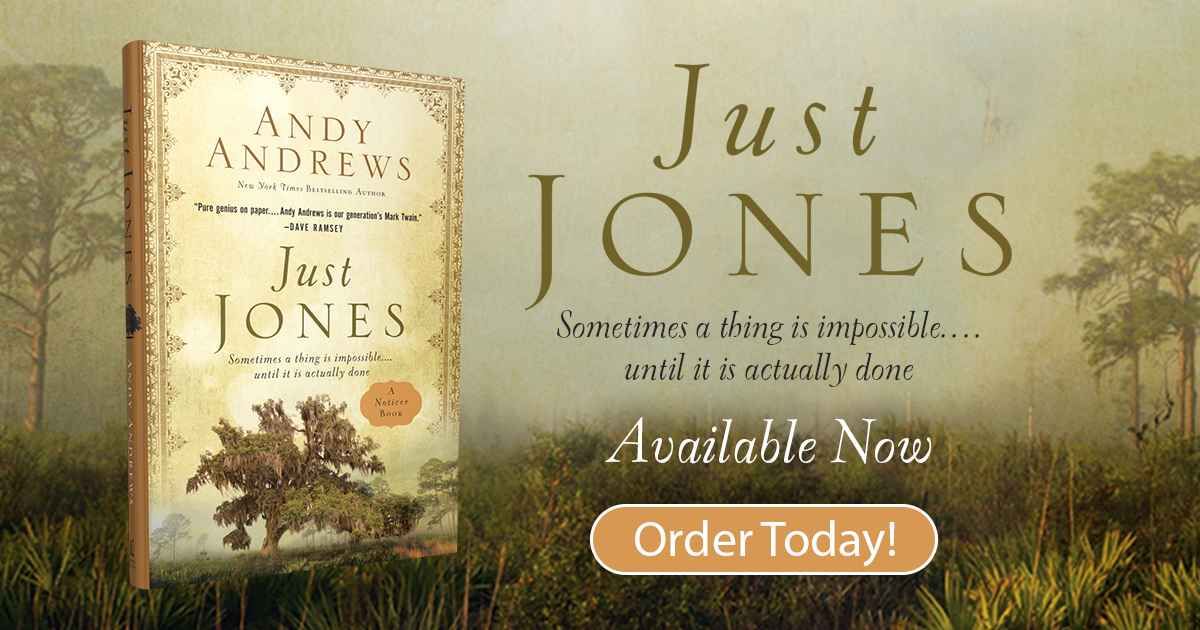 Please log in to like, share and comment!