A rare occurrence has happened this morning.
No church, three kiddos gone to church with great grands, three to the store with daddy.
I am happily ignoring all messes and drinking my coffee while it's hot and sharing my chair with the fur babies. It's the little things.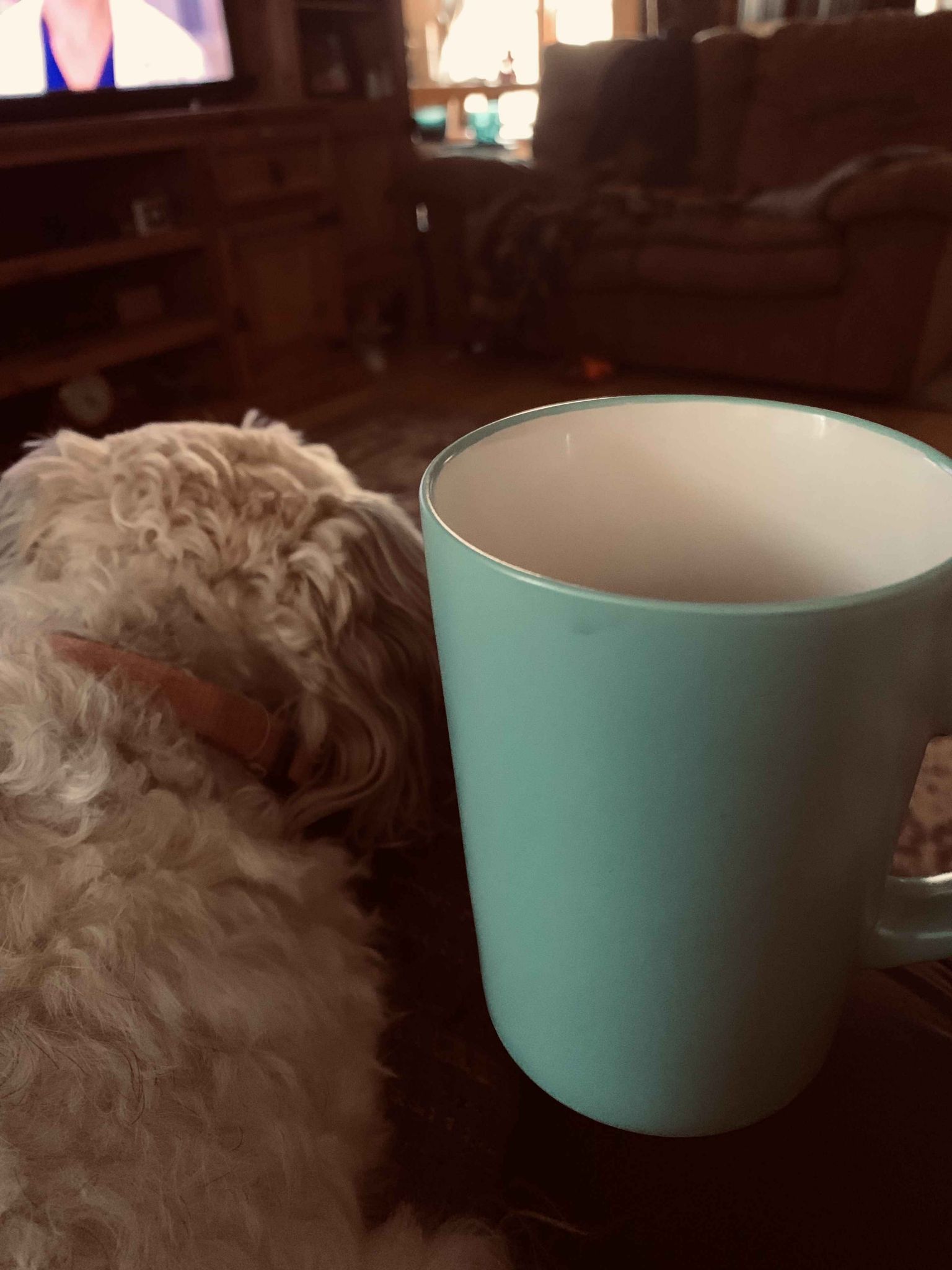 Please log in to like, share and comment!