The Art of the Steal: Exposing Fraud & Vulnerabilities in America's Elections https://amzn.to/32f5w8X

The issue of election fraud remains as contentious as it is relevant. Perhaps you have heard that it isn't happening, or maybe you believe that its existence is undeniable.
As a writer who isn't afraid to tackle tough issues, Adrian Norman decided to take on the task of investigating election fraud. While many are aware of reporting that shows limited instances of it, the question of how pervasive it is still needed to be answered. This book provides those answers in no uncertain terms.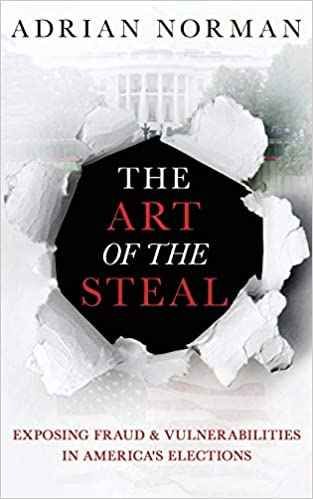 Please log in to like, share and comment!