Such two, fine, selfless men; McCain and Kasich. So shocking the company (Weaver) they kept!

2021 Lincoln Project Motto: "Trump, NEVER!
Young Boys, FOREVER!"

One just has to wonder if The Lincoln Project has any more "surprises" for us over the next several months!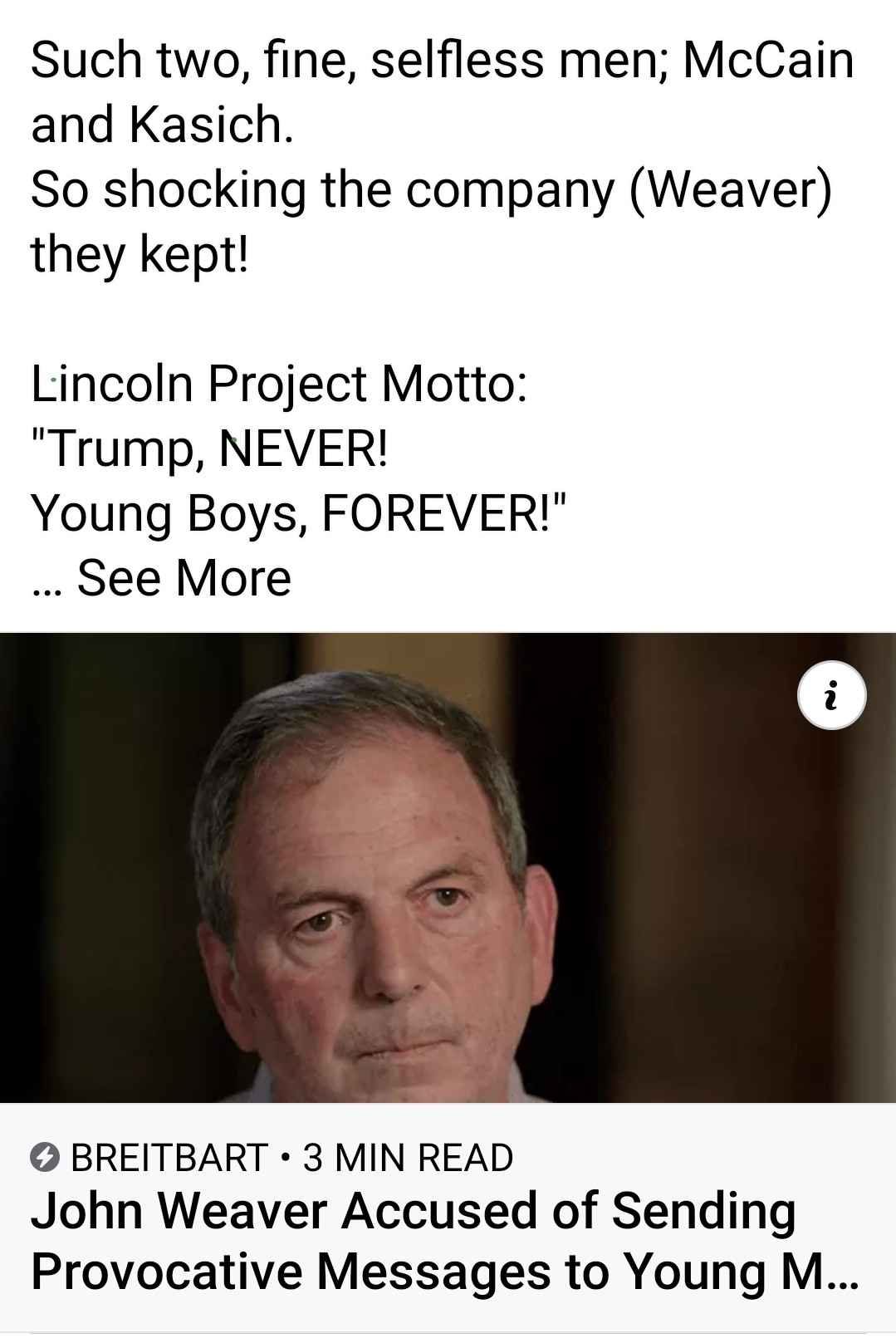 Please log in to like, share and comment!