Tune in Saturday to watch the #saveamericarally live from #alaska on ACRP TV with President Trump, Governor Mike Dunleavy, Kelly Tshibaka, Candidate for U.S. Senate, and Sarah Palin, Candidate for U.S. Representative from Alaska.
You may not live in Alaska but all U.S. Congress and Senate decisions matter where you live. We support all #americafirst candidates!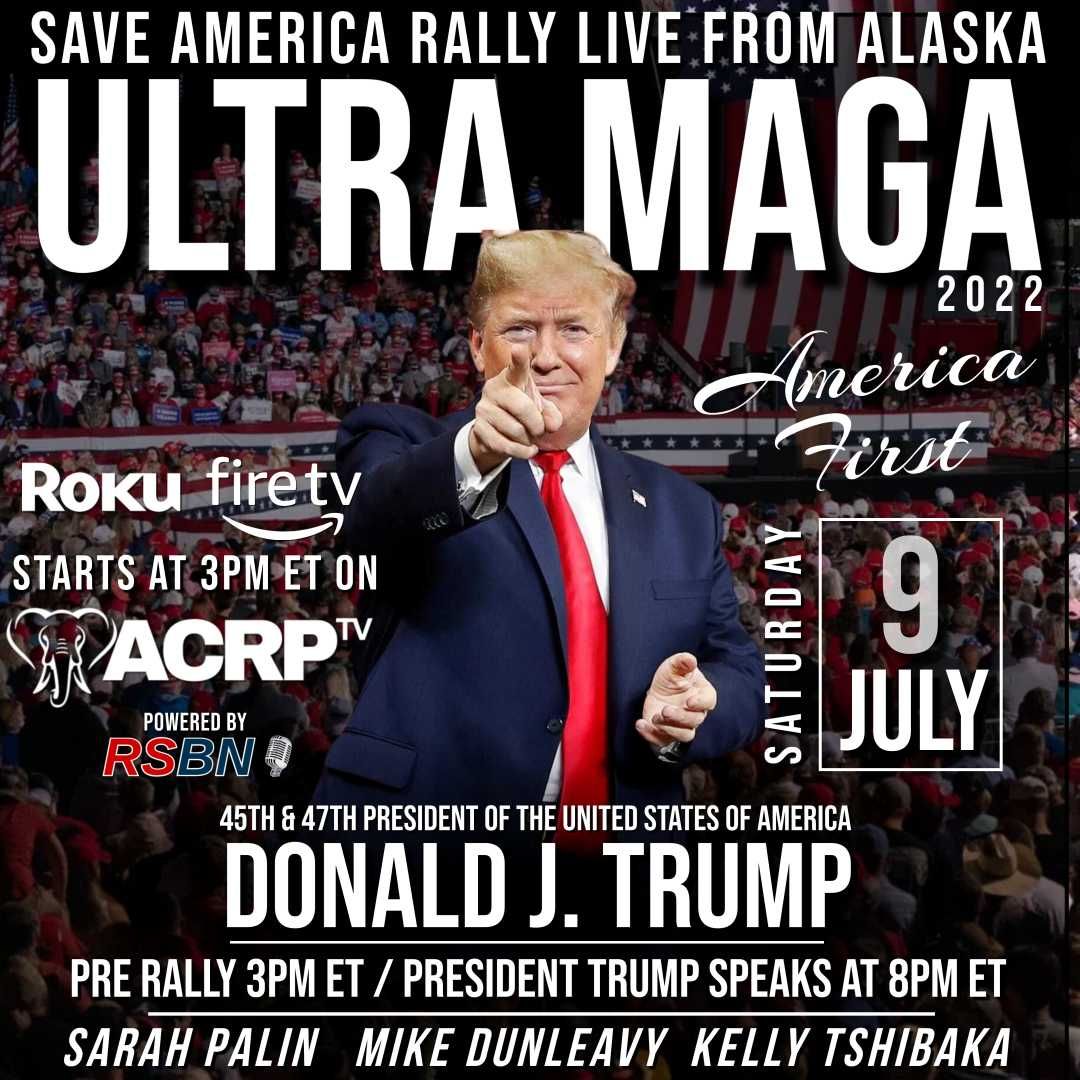 Please log in to like, share and comment!