Tara Servatius
@TaraServatius
STRANGE! Trump's vowing to cancel Biden's October AI executive order, which Trump claims will be used for censorship in the future. But Trump is NOT vowing to cancel the exec order Biden is using to censor us NOW, which Trump signed in 2018, and Biden reupped in 2021. That EO, #13848, gives our intel agencies the ability to censor for so-called "disinformation," and to punish companies that don't comply by freezing their funds. It is the single biggest assault on the #1A in US history and had had a devastatingly chilling effect on free speech.
Either Trump is so clueless he doesn't know he was the one who originally gave them the power to censor us by signing #13848, or he wants to keep the ability to censor us in place for our intel agencies and he's hosing us about ending the censorship he actually put in place and Biden continued. Neither scenario is good.

https://washingtonexaminer.com..../news/campaigns/trum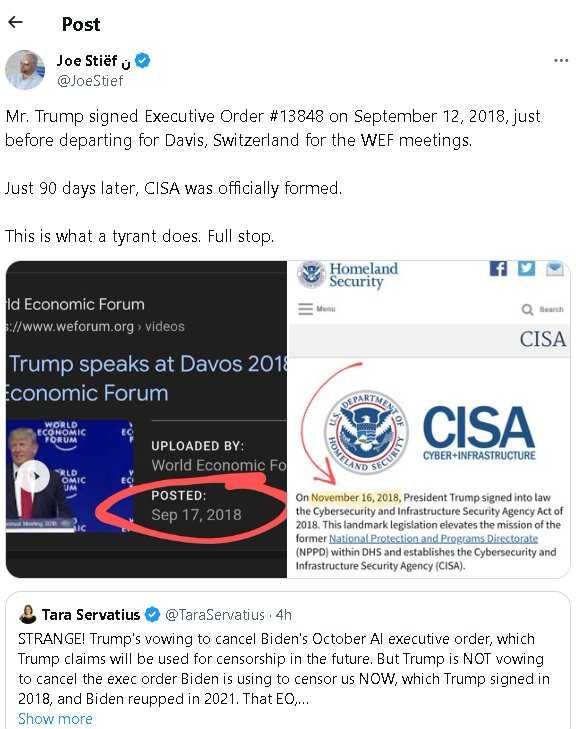 Please log in to like, share and comment!