If You Hear The Queen Is Dead Tomorrow, Friday April 8Th You Need Tp Prepare for At Least 10 Days everything You Will Need!
Download The Signal App From The App Store To Everyone's Cell Phone You Wish To Communicate With. The SIGNAL App is a Military App Linked To Their Military Satellite. No SIGNAL App, Phones Won't Work! DO IT NOW! We Will Be Shut Down Until If The Queen Is Dead ! Cell Phones Won't Work Without The FREE Signal App! God Bless You And Your Friends And Family......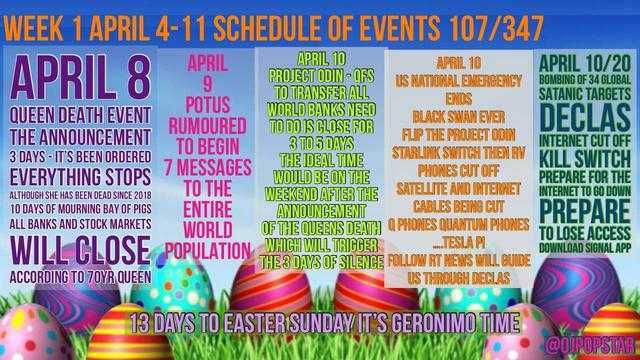 Please log in to like, share and comment!