"#_Great_Announcement_"
Hello everyone,
As you can see below, two celebrations on one day.
1- Birthday of Pastor-Sohail Akhtar 23rd September
2-Anniversary of Young Believers School Kahloke 2nd October.
But we combine these two occasions on the same day.
Everyone is invited who want to become the part of this Celebration.
This was from a year to eat a lunch with the kids of school because i love them all so God gave me this day. We will serve meal to all.
There are some financial helps needed i want to encourage all of you to become a part of this and give you #love_gift for school and kids that God put in your heart. This is a real pleasure to share our happiness with others. So don't ignore it.
Deposit your Love Gift before 23rd September 2019.
God bless you all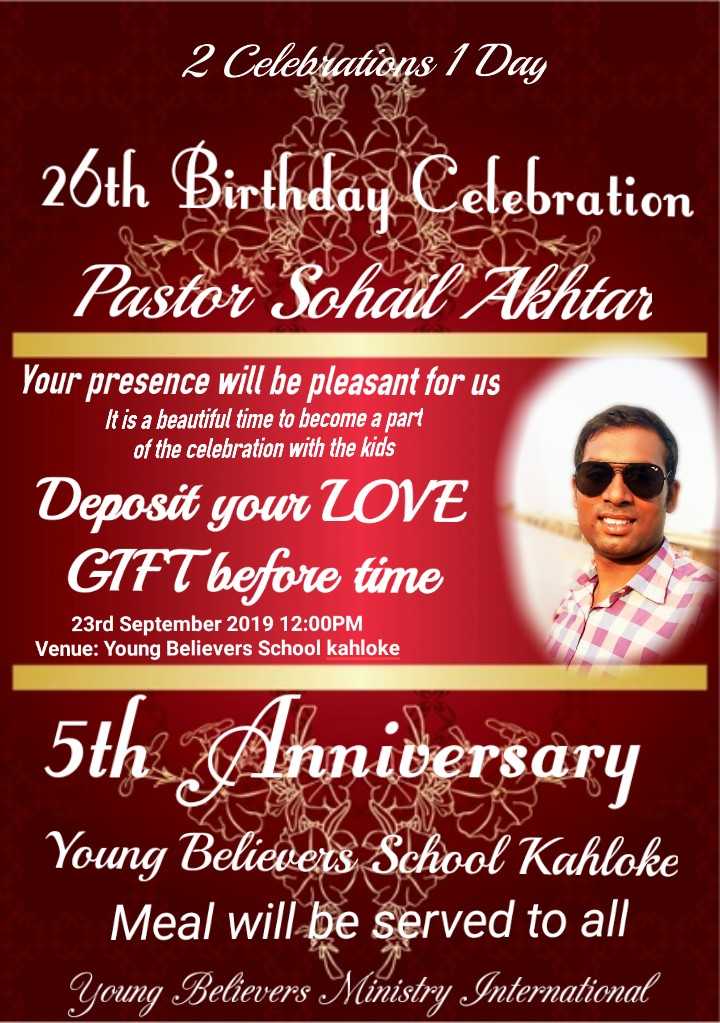 Please log in to like, share and comment!